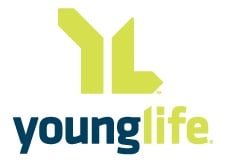 Last Saturday I got up early and drove down to Naperville to speak at a Young Life event. I had prepared myself for a variety of talks since I wasn't quite sure how Young Life leaders would respond to a 9am session. After listening to the leaders (Bob Davidson and Gail Ebersole)… I adapted a question I used recently about spiritual formation:
Do we stop in our formation at a glowing light bulb or do we let the light bulb morph into a cup of cold water?
Then I wanted to challenge the Young Life leaders to think about why Jesus came and marched through Luke to Acts 2 to show that one way of putting this all together is to see that Jesus' mission was kingdom formation in local communities. The church is the embodiment of the kingdom today, and that means the church is at the center of God's redemptive work in the world today.
Speaking to leaders like this is an honor; there is so much good going on through Young Life, and leaders like Bob and Gail are shaping young leaders in the right direction.
Friends … the future of the church is our youth; the future of our youth is being guided by leaders like those in Young Life. Pray for them and support them.