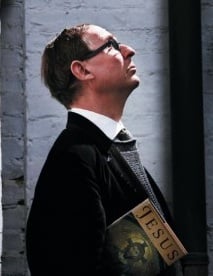 AN Wilson, known to many as a religious skeptic and critic of the Christian faith, tells his story of faith in public. I hadn't heard this before, and maybe I'm woefully outdated, but here it is.
A week ago, there were Palm Sunday processions all over the world.
Near my house in North London is a parish with two churches. About 70
or 80 of us gathered at one of these buildings to collect our palms.

We were told by the priest: 'Where we are
standing in Kentish Town does not look much like a Judaean hillside,
and the other church to which we are walking does not look much like
Jerusalem. But as we go, holding our palms, let us try to imagine the
first Palm Sunday.'
Here's a second account from about two weeks back.