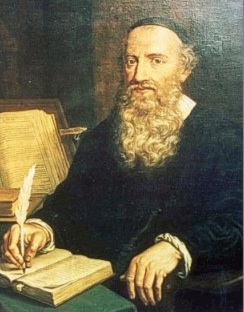 I've mentioned on this blog the word "anabaptist" and that I consider myself an anabaptist in theological orientation. Usually someone writes me and asks this question: What's an anabaptist? Well, I say, they are the third wave of the Reformation — first the Lutherans and then the Reformed and then the (full reformation! with the) anabaptists and Menno Simons. (Not all agree, of course.) Their major representatives in the world today are the most radical form, the Amish and Hutterites, but there are many other kinds, most notably the Mennonites. Then there are anabaptists lurking in the shadows of evangelicalism and mainline churches.
If you'd like to read up on the anabaptists, I'd like to mention three books:
On what they believe, I heartily recommend the gentle, wise treatment of John D. Roth, Beliefs: Mennonite Faith and Practice

, who not only expounds the basics, but responds to historic criticisms.
On the history of anabaptism, I mention two:
J. Denny Weaver's book has become a favorite of mine, and it is now in a 2d edition: Becoming Anabaptist: The Origin and Significance of Sixteenth-Century Anabaptism

.
A long-time source is from the church historian, which I first read in my seminary days and which I returned to time and again, is William Estep, The Anabaptist Story: An Introduction to Sixteenth-Century Anabaptism

.