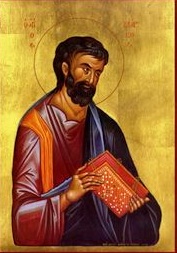 We are doing a series on NT commentaries, and I have to confess that I forgot about it … so here is the Gospel of Mark. Our goals is to provide for pastors and students and serious Bible students a listing of the top commentaries. There is an abundance, and I'm happy to hear about the ones you really like.
Probably the most intense, complete, and scholarly commentary on Mark is by Adela Yarbro Collins, Mark: A Commentary (Hermeneia: a Critical and Historical Commentary on the Bible)
.
We can lighten up here with a theologically sound commentary, and an old one that I still get lots from: William Lane: The Gospel According to Mark: The English Text With Introduction, Exposition, and Notes (New International Commentary on the New Testament)

.
Next I consult R.T. France, who has the capacity to write sound commentaries and the efficiency to get it done — without it become an exercise in bibliographic endlessness — I've learned lots from France: The Gospel of Mark: New International Commentary on the Greek Testament (New International Greek Testament Commentary)

.
The next commentary is intense and complete, but it's incomplete in this sense: Bob Guelich, who died way too soon, began the commentary and then Craig Evans finished it: Word Biblical Commentary Vol. 34b, Mark 8:27-16:20
; the first volume by Guelich: Word Biblical Commentary Vol. 34a, Mark 1-8:26 (guelich), 498pp

.
And, I really like Morna Hooker's commentary on Mark; Professor Hooker can write a commentary and just keep her readers in the text and not become aware of how much she knows — and she knows this stuff very well. Her commentary is a steal: The Gospel According to Saint Mark

.