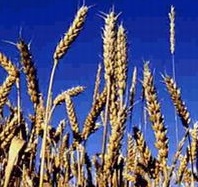 Why does God give humans the "new birth" or why does God "recreate" humans? Notice how James frames one of the earliest understandings of the doctrine of regeneration: "He chose to give us birth through the word of truth, that we might be a kind of firstfruits of all he created" (James 1:18). This is so much in line with Paul:
Greet my believed Epaenetus, who was the first convert (aparche) in Asia for Christ" (Rom 16:15).

and not only the creation, but we ourselves, who have the first fruits of the Spirit, groan inwardly while we wait for adoption, the redemption of our bodies (Rom 8:23).

Now I am speaking to you Gentiles. Inasmuch then as I am an apostle to the Gentiles, I glorify my ministry in order to make my own people jealous, and thus save some of them. For if their rejection is the reconciliation of the world, what will their acceptance be but life from the dead! If the part of the dough offered as first fruits is holy, then the whole batch is holy; and if the root is holy, then the branches also are holy (11:13-16).

But we must always give thanks to God for you, brothers and sisters beloved by the Lord, because God chose you as the first fruits for salvation through sanctification by the Spirit and through belief in the truth (2 Thess 2:13).
The individual's new birth inaugurates community formation because others will join in on this new birth. James, in distinction from Paul, sees the "first fruits" in the messianic congregation (ie Jewish) and probably as a foretaste of the inclusion of Gentiles.
Big point: new birth is not simply an individual-with-God affair of the heart. The new birth, expanded to its biblical proportions, is an act of God to create individuals to participate in the new community of those who follow Jesus in a missional direction.