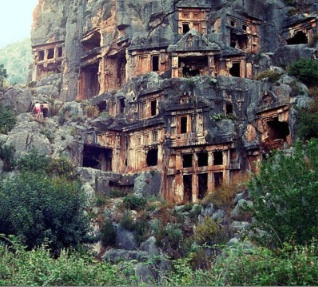 We can't analyze these three verses in James 1 all at once, but I want to provide the text today and offer a couple of comments:
13 When tempted, no one should say, "God is tempting me." For God cannot be tempted by evil, nor does he tempt anyone; 14 but each one is tempted when, by his own evil desire, he is dragged away and enticed. 15 Then, after desire has conceived, it gives birth to sin; and sin, when it is full-grown, gives birth to death.
In general, James sees "sin unleashed." What I want to ponder today is how James frames sin. He blames humans. The result of sin is death.
I'm concerned with so many who see the outcome of sin as guilt or wrath, and I believe in both. But both Genesis 3 and the entire sweep of Paul's letter to Romans reveals that the authors of the Bible see the final and ultimate result of sin to be death. They connected the word "sin" with the word "death" and tombs. They were morticians determining the cause of death and they found it in human sin.