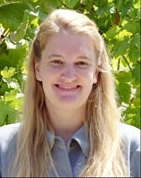 One of the more alarming features that Jean Twenge uncovers in her new book, Generation Me: Why Today's Young Americans Are More Confident, Assertive, Entitled–and More Miserable Than Ever Before
concerns levels of anxiety among iGens or what she prefers to call her own generation, Generation Me.
Are you seeing more anxiety and depression than you remember for the previous generation? Do you see more among 18-35 yr olds than you expect? Any ideas why?
Here are the numbers that ground her concerns: Between 1-2% of of Americans born before 1915 experienced a major depressive episode, even though they lived through the Great Depression. Today the lifetime rate of major depression is between 15-20%. A study in the 1990s showed that 21% of teens between 15 and 19 had experienced a major episode of depression. Researchers of this stuff know that there is evidence of a lack of reporting such things long ago, but none questions the rise of anxiety and depression among the youth today.


Some more numbers: "the number of people being treated for depression more than tripled … from 1987 to 1997" (106). During 2002 more than 8.5% of Americans took an anti-depressant. A 2003 government survey found that 29% of teens said that they had experienced a degree of sadness and hopelessness that lasted every day for two weeks or more. It was 36% for teenage girls.
Twenge examined stats for anxiety, a precursor to depression. So she studied 40,192 college students and 12,056 children who completed tests on anxiety from 1950s to the 1990s. Here are her conclusions:
1. The avg college student in the 1990s was more anxious than 85% of students in the 1950s and 71% of students in the 1970s.
2. The trend for children was more striking. Here are her words: "normal schoolchildren in the 1980s reported higher levels of anxiety than child pyschiatric patients in the 1950s" (107).
3. Family environment is less of an explanation than when you were born. Wow, I thought on that one.
4. Suicide rates for the young have doubled since the 1950s. It is the 3d leading cause of death for people aged 15-24. In 2003, 16.9% of high school students admitted they had seriously considered suicide.
She illustrates: 7 of her 10 best friends have been in therapy.