The Obama Family … our prayers are with them: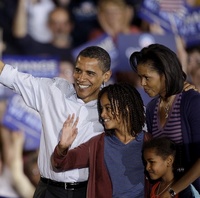 Blogissimo, Los Blogos, Das Blog des Blogges, Blog bloggim, the blog of all blogs — JR Woodward has put together an amazing set of resources about all things missional. Many many thanks from everyone who cares about missional. And Dan Kimball does some missional thinking himself.
Molly and culture. On the road with an atheist and a Christian. I'm convinced that blogs can be a force for civility, and so I'm happy to see pieces like this written — and now what we need is the increase of civil forums. IJM's ministries.
Our friend, Kathy Khang, recently talked in chapel about sex at Wheaton College.
Jim Martin: you can count on some simple wisdom from this pastor (pastors, read this too). Our friend Eugene Cho calls it "inconceivable." A visual prayer of the Shepherd's Psalm. Fr Rob reflects on all saints day — and Kris and I were both moved by Rob's kind words about our move to Beliefnet. Thanks Rob. Tony Jones, now also at Beliefnet, introduces some more folks to Pete Rollins. Don Johnson reflects on his non-partisanship as a pastor and what it teaches him. One of this blog's friends is Michael Kruse — someone to read during election seasons. Reflective piece by Tom Smith. Are politics a spiritual discipline? Read Tim Keel's post. Another good post by Bob at Vanguard on political fears. YSMarko on extended adolescence.
What did Ed have to say about the election? Read this.
Everyone go over to Karen's site and help her answer this question.
Mike and Amanda Husnick's update about their work in Taiwan.
Another excellent piece from Missional Journal by Dave Dunbar: The walls of hostility.
1. Krista Tippett and Steve Waldman: an interview about the founding fathers and religious freedom.
2. Top 10 actors who became politicians.
3. RAND concludes there is a high correlation between sexual content on TV and teenage pregnancy.
4. So you want to be a doctor? Med school stress.
5. The Electoral College weighs votes — leading to some potential serious oddities.
I wonder what this farmer thinks of our elections.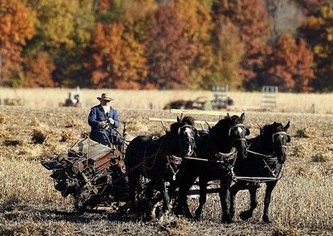 6. A clearly reasoned article on the dying out of the power of cultural wars rhetoric.
7. Patton Dodd lists his top 10 Christian blogs.
Sports:
The Bears, due to some good QB-ing from Rex Grossman, were able to defeat the Detroit Lions. The "D" isn't doing well but somehow the team has won more than expected.