Terrorism has always existed in our world. Abraham's encounter in ancient Mesopotamia (Genesis 14) is one of the earliest recorded examples of local terrorists (tribal chiefs) kidnapping and plundering innocents. The Assyrian invasions of ancient Near East kingdoms were particularly brutal. Certain tactics used to win the American Civil War were horrific, and individuals involved in winning that war often took matters into their own hands, thus terrorizing the local countryside.
Of course, in our day, radicals have flown planes into buildings and launched individual attacks using guns, cars, and bombs.
But no one has ever seen the destruction possible in the new frontier of cyberspace. Certainly, Western nations are intimately aware of these threats, which range from computer hacking by foreign governments, to an even scarier possibility: an EMP attack.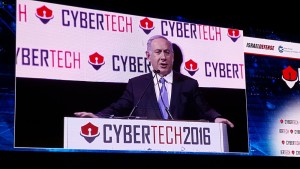 Israel and her ally, the United States, stand at the forefront of efforts to combat cyber-terrorism. The recently concluded CyberTech Conference, held in sunny Tel Aviv, was a unique opportunity for cyber journalists to interact with the folks who are working to keep all of us safer.
The America-Israel Friendship League, coordinating a delegation of such writers with the Israeli Foreign Ministry, is committed to strengthening friendships for Israel the world over. Executive Director Daniella Rilov couldn't have been happier with the outcome of the conference:
"Cyber security highlights an area in which Israel excels and her cyber security experts introduced a dialogue in a language that is easily spoken amongst colleagues. I was honored to join these distinguished American Cyber journalists and to witness their profoundly positive response as they visited Israel for the first time. Seeing Israel through their eyes reminded me of the truly unique value of this amazing country."
Several of the writers on the AIFL delegation were impressed with what they saw; and each has spent a good deal of time in the field of cyber-security. Richard Steinnon easily saw the potential of what Israel is doing in pioneering high-tech:
"The meetings painted a picture relative to other countries in the world: a tight-knit community pulling in the same direction, even with different motivations. In Israel, we saw the government and venture capitalists all pushing an agenda of creating a cyber powerhouse in Israel."
Anthony Freed, director of corporate communications for Evident.io, was particularly interested in a chance to visit with a person who has contributed greatly to public safety, General Danny Gold, who developed the Iron Dome Project.
"We had an action-packed week. We had an opportunity to have dinner with Danny Gold. The Iron Dome has proven to be 90 percent effective, and it was very impressive to see technology behind it." Freed also understands the threats faced with regard to electric grids.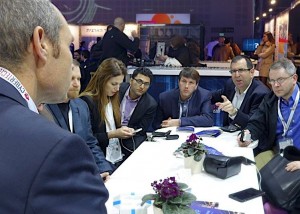 "We went to Haifa, and had a briefing with some of Israeli electric company officials. Their grid is an isolated grid, unlike other countries. They have a lot of fail-safes there. It's much more challenging than what we face with ours, and they do a very good job of it."
As we all go about our daily lives, it's comforting to know that smart people with good intentions are working round-the-clock to keep ahead of the bad guys.
That's a great comfort in our Brave, New World.