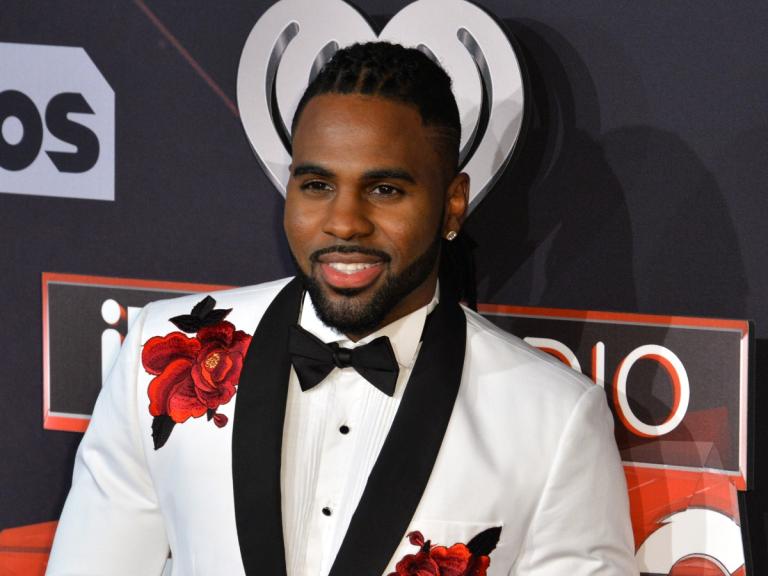 Jordan Schaffer, a server at Charleston's Restaurant in Omaha, Nebraska, had a fortunate shift, receiving a $5,000 tip from pop star Jason Derulo. On "Fox & Friends," Schaffer said, "I just think that I was in the right place at the right time and just got exceptionally lucky. It's been insane. My family's been sending me almost every article that's been written. My sister's telling me that I'm famous."
Schaffer was working a Sunday shift when he learned an 18-person party would be coming in to eat, including a celebrity with security personnel. Immediately, Schaffer and his co-worker helping serve the table realized it was Jason Derulo. Schaffer said, "My co-worker tells us that it's Jason Derulo. And that kind of sparked the question of why he was in Omaha. And we came to find out that his business partner and himself had bought a stake in a national volleyball league team that would be based in Omaha. And so they were just coming in for a nice dinner with their family."
Derulo's bill was nearly $800, but he left a roughly 650 percent tip. Schaffer said, "I think my mind just kind of went blank. I remember asking him if he was sure that he wanted to tip us that much. It's just such a large amount of money that it almost didn't make sense."
The $5,000 tip was split between Schaffer and his co-worker, but Schaffer put his half to good use. He was hit with a $50 late fee for his school semester bill, due about a week before Derulo came to the restaurant, so the tip came just in time. Schaffer said, "That's probably the craziest part about all this. The week before, I'd actually been hit with a $50 late fee. And so, getting that money, I was able to pay it off the next day because of all this generosity."
Schaffer posted a TikTok detailing the event, and Derulo commented back, saying, "You seem like a great person. Thank you for taking such great care of our fam. Keep spreading the love, bro." The singer reshared to Schaffer's TikTok, prompting the whole exchange to go viral.
Since the "insane" encounter, Schaffer shared he learned a lesson about customer service and interacting with others. He said, "I just learned that it doesn't matter who you're serving. If you give them the right kind of service, it might end up touching them in a way you weren't expecting."
Jason Derulo blessed Jordan Schaffer and his co-worker without realizing it. He didn't know about Schaffer's school situation and how he needed that money. He also didn't know if Jordan's co-worker was struggling financially, but he did what he could to spread kindness and compassion. We should all follow Jason Derulo's lead and spread the love when possible.