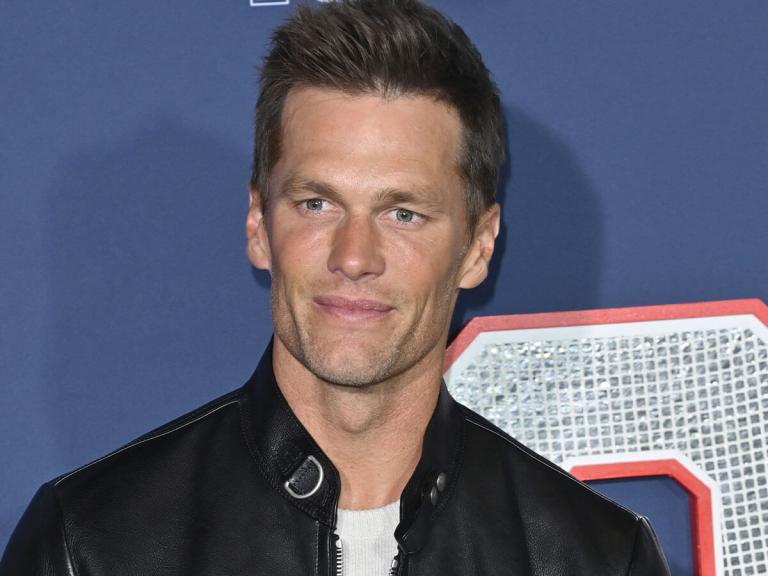 Is the GOAT becoming more spiritual-minded? Tom Brady, whose season ended after the Tampa Bay Buccaneers lost to the Dallas Cowboys last month, recently shared a prayer on Instagram with pictures of his son. The 45-year-old QB posted Gen. Douglas MacArthur's "Prayer for his Son."
The prayer reads, "Build me a son, O Lord, who will be strong enough to know when he is weak and brave enough to face himself when he is afraid; one who will be proud and unbending in honest defeat, and humble and gentle in victory.
Build me a son whose wishbone will not be where his backbone should be; a son who will know Thee. Lead him, I pray, not in the path of ease and comfort but under the stress and spur of difficulties and challenge. Here let him learn to stand up in the storm; here, let him learn compassion for those who fail.
Build me a son whose heart will be clean, whose goal will be high; a son who will master himself before he seeks to master other men; one who will learn to laugh, yet never forget how to weep; one who will reach into the future, yet never forget the past.
And after all these things are his, add, I pray, enough of a sense of humor so that he may always be serious, yet never take himself too seriously. Give him humility so that he may always remember the simplicity of greatness, the open mind of true wisdom, and the meekness of true strength. Then I, his father, will dare to whisper, 'I have not lived in vain."
He posted a photo of his 15-year-old son, Jack, with his father at a Bucs practice and another picture of him kissing his son Benjamin when he was younger. In December, Brady made a birthday post for his daughter Vivian. The post read, "Happy 10th birthday Vivi! We adore you and your beautiful heart. You bring so much joy to our life. We love you." Brady's son Jack is from his previous marriage to actress Bridget Moynahan. He shares Vivian and Benjamin with his ex-wife, Gisele Bundchen.
Brady was raised in a Roman Catholic home, but in a 2015 interview, the seven-time Super Bowl winner said that he and Bundchen explored everything regarding religion. This answer was in response to the couple having a menorah in their home.
Before leading the Bucs to a Super Bowl win in 2018, Brady participated in the Super Bowl Gospel Celebration, the only inspirational event permitted by the NFL. Sadly, Brady decided to walk away from the sport for good. Exactly one year after announcing his retirement, then returning for another season, Brady announced that he's "retiring for good." In the Instagram video, Brady thanked his friends, family, teammates, and competitors for allowing him to "live his absolute dream." He added that he wouldn't change a thing.
View this post on Instagram
As for what's next for Brady, he can immediately begin working as an analyst for Fox Sports, which signed him to a 10-year, $375 million contract this past summer. He also launched a Brady brand clothing line one year ago, a health and wellness brand called TB12 Sports, and a production company. Congratulations to Tom Brady for an outstanding career, and good luck with his future endeavors.