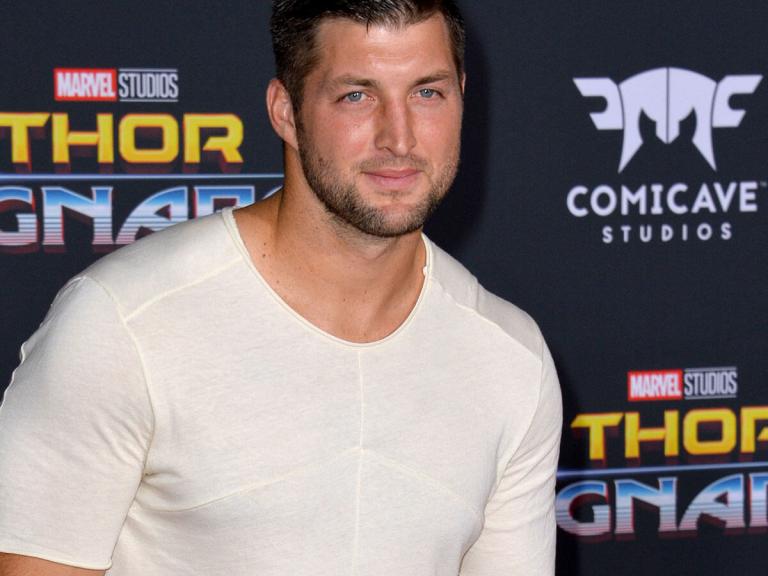 As former football star, philanthropist, and motivational speaker Tim Tebow prepares to release his new devotional, Mission Possible One-Year Devotional: 365 Days of Inspiration for Pursuing Your God-Given Purpose, co-written with AJ Gregory, he released an Instagram video to encourage his followers to evaluate their commitment to Christ. Tebow started the video saying, "Literally, as we were getting ready to film, we were brewing this coffee, and I could read multiple devotionals in the time that this coffee brewed. And I was just thinking: If we did that every day, we would be brewing coffee for energy and focus but would be brewing our soul for what God has in store for our lives." He stated that his new devotional is about "verses" and "prayer" and reading the testimonies of other men and women living the "mission possible" life.
Along with the video he wrote, "Don't get me wrong, I love coffee too! But it's interesting to think about how committed we are to morning tasks like making coffee. Imagine if we were as committed to being in His presence and His word every morning as we are to coffee." He went on to add, "Instead of saying, 'Before I start my day, I need coffee,' saying, 'Before I start my day, I need Jesus!' Wow, that would be life-changing, and more life-giving than a cup of coffee could ever be." His devotional is due to be released November 8 and is showing as a bestseller already on Amazon.
His video highlights the disconnect between Christians and daily living for Christ. The Institute for Family Studies found that church attendance in America declined during and after the COVID-19 pandemic. Prior to the pandemic, 34% of churchgoers attended church at least once or twice a month. By 2021, that number had dropped to 28%. In 2019, 50% of those surveyed seldom or never went to church. That number had gone up to 57% by 2021. The biggest decline in church attendance from 2019 to 2021 was amongst individuals aged 18 to 34, with only 26% attending church once or twice a month in 2021, compared to 36% in 2019.
Regular Bible reading statistics don't do much better. Statista reported that Bible reading amongst US adults declined from 2018 to 2021. In 2018, only 15% of US adults reported reading the Bible daily. That number dropped to 11% in 2021. In contrast, 30% in 2018 stated they never read their Bible, with that number just dropping to 29% in 2021. Overall, the annual State of the Bible report estimated that some 26 million Americans stopped reading their Bibles regularly during the pandemic. John Plake, lead researcher for the American Bible Society summed up the results saying, "Everything is not okay. But when it's not okay, how do we respond? That's the critical issue for the church. I'm confident we're going to be able to turn the tide on Scripture engagement … but that only happens when we come together and we say we're going to serve our communities with the hope we find in God's Word."