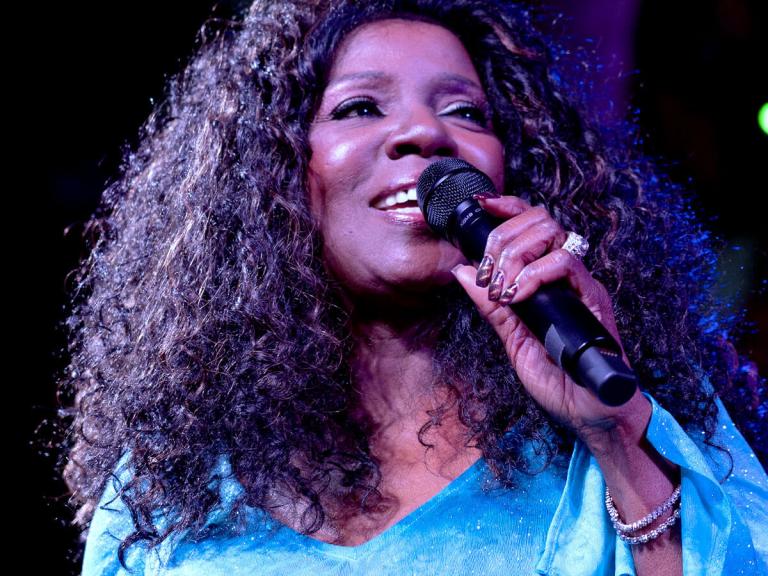 Most people know Gloria Gaynor as the "Queen of Disco," but it's Gloria Gaynor's journey to faith in Christ that's most compelling. In the 1980s, the "I Will Survive" singer was known for her parties. At one of those parties, a celebration was thrown by the entertainer and her then-husband Linwood Simon, and the Lord got ahold of her.
"My mother had passed away some years before," Gaynor recently told CBN's Faithwire. "I sort of lost my moral compass for a minute. I was kind of in limbo morally and kind of going along with whoever I was with and all of that. One night, the Lord literally grabbed me on my collar and said, 'That's enough.'"
"We had given a party in my hotel room, and people were coming in with drugs and all that stuff, and I was ready to get involved, to indulge, and the Lord just said, 'No.' I believe He just said to the enemy, 'Not to this one. This one's mine.'"
A little more than a year later, Gaynor recalled coming across her baptismal certificate. This discovery flooded the songwriter's mind with memories of her baptism at 16 years old. She was reminded of God's faithfulness at that moment. "He doesn't forget — even when we do," she said. "He let me run amok for a minute. He just loves us so much."
Gaynor is a very outspoken Christian, although her success is predominantly in mainstream entertainment. When asked what advice she has for younger people today, the New Jersey native said she has suggestions she could offer but decided to hone in on sharing the love of Jesus. "There's an expression that young people say like a girl will tell somebody about a dress, 'Oh that dress is to die for,' or she saw this guy and 'he was to die for.' The guys are talking about, 'this player is to die for,' all these kinds of things. They don't realize that Christ thought you were to die for," she declared.
"He thought you were to die for, and He didn't just die for us, He died a horrible, agonizing death that He knew, way in advance, what it was going to be like, and He loved us that much. So when someone loves you that much and is all-knowing, and omnipotent and omniscient, you know that He is going to be the only one who knows and wants only what's best for you." Gaynor compared God's love to that of a good parent who does what is best for their children.
In addition to her music, Gaynor is making her acting debut in her new Christmas film, "The Thursday Night Club," which premiered Nov. 1 on the faith-based streaming platform Pure Flix. To learn more about the movie, click here.