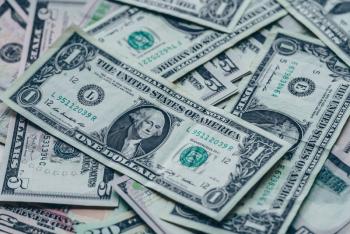 It's a challenging and unnerving time. Every day we see images of the heroes, the healthcare workers and first responders dealing with their new reality. The onslaught of a pandemic, millions relying on those who have chosen to serve. In my business, I am hearing from Entrepreneurs deeply impacted by this pandemic – frozen, quarantined – left to worry about an uncertain future. As entrepreneurs and business owners – we MUST stay strong and persevere. It's time to PIVOT –seek new answers, a new way to do things, be creative, change direction, follow the market, not compete with the headwinds. Let me help you turn fear into faith and panic into purpose. The free Faith and Money Revealed Mentorship Series – really can turn fear into faith and panic into purpose.
When I first began working on the Faith and Money Revealed (free) Mentorship Series over a year ago – I had no idea at the time how timely this would be today in this chaotic Coronavirus world we live in! Covid-19 has shut down communities, states, and even countries. Literally, millions of Americans are losing their jobs, access to the basic necessities in many cities has been cut off, and most of us are hunkered down in our homes – praying for our friends and families and waiting for this wretched storm to pass.
This week we launched Faith and Money Revealed. It features 40 Mentors who present their thoughts and skillsets to us in the form of an online mentor session. It is available for FREE at FaithandMoneyRevealed.com.  We are so excited to present the Faith and Money Revealed Mentorship Series to you – mentors include Ben Hardy, Noah Elias, Kachelle Kelly – and 37 other brilliant people who were handpicked to contribute to our everyday lives – from the personal side to business, relationships and everything in between.
One of the featured mentors is Noah Elias. Noah is a Husband, Father, Creative, Mentor, Author, Speaker, and Kingdom Investor. Born and raised in Orange County, California, Noah grew up to be one of the most well-known artists in the country and around the globe. He began his company on his bike at sixteen handing out business cards to create art, signs, and illustrations for local businesses. Soon after graduation from High School, Noah received an airbrush from his family. It was at that point that he then embarked on a career of creating custom portraits on clothing and canvas. Noah would set up and paint live at local clubs and coffee shops quite often, which caught the attention of numerous corporate companies, television stations and even internationally recognized clientele, including notable actors, actresses, and musicians.
Noah's work elevated globally when he was featured on The Learning Channel show "Rides" where he custom painted five award-winning vehicles for Alpine Electronics. Universal Studios sought Noah's expertise in designing the Suki vehicle in "2 Fast 2 Furious". His career elevated again when MTV commissioned Noah to create pieces for the hit TV Show "Rob and Big" where Noah painted the bottom of their pool and their horse trailer. MTV also featured Noah's work on episodes of "Meet the Barkers" with Travis Barker, who is friends with Noah and is one of his collectors. Noah has also formed relationships with such brands as Arturo Fuente Cigars as well as the French Cellar Imports who offer ten amazing Bordeaux wines from France. His story spread throughout the art industry leading Noah to be voted "Top 25 Artist's in the World" by Art Business News Magazine.
Noah and his wife Chantel launched a home in South Africa the "Ingane Forever Family Home" which has helped rescue and care for AIDS Orphans and those with special needs. They have also partnered with National and International ministry initiatives to impact at-risk youth as well as leadership training in underdeveloped countries. "I believe this gift of creativity that God gave me can be used to impact lives through events, creativity, and relationships. Creativity is a gift entrusted to me not to build a life of success but one of significance. I believe our time, talent and treasure are to be stewarded to help impact the lives around us and build God's kingdom". Noah currently lives in Orange County with his wife and two children. I encourage you to watch his upcoming free mentor session on Faith and Money Revealed – he is so impressive and has such a strong message.
Other mentors providing compelling videos include Rob Kosberg, Marshawn Evans Daniels, Joel Marion, Sage Lavine, Marieta Oslanec, Isabel Price, Suzanne Evans, Sharon Lechter, Cynthia Kersey, Nat Kringoudis, Tara Zirker, Dr. Shaan Patel, Chantel Ray, Allison Maslan, Lori McNeil, Alex Lombard, Benjamin Hardy, Kristy Dickerson, Nicholas Bayerle, Greg Reid, Adam Flores, Kachelle Kelly, Ruth Klein, Blaine Bartlett, Nick Unsworth, Malorie Tadimi, Alycia Darby Zimnoch, Tracey Armstrong, Danelle Delgado, Bryan Dulaney, Erik Swanson, Gina DeVee, Christina Jandali, Christine Hassler, Kelly Roach, Jordan Lee Dooley, Anna & Lindy Lozano, Michelle Stonhill and Pete Vargas!
I am feeling so blessed by the participation of the incredible group of speakers my team and I have assembled. During this time, we are recommending you embrace change – embrace a PIVOT – and push through in growing your business.
This online mentorship series offers 40 different FREE strategies to put the blessings back in your pocket and do it in FAITH!
Entrepreneurs are PIVOTING now – and so should you. It's true – there is a way to turn people's fear into purpose and because you are the light behind a hard moment your company can and will grow fast!
God turns everything made for evil to good, you just have to listen!
That's why what I am about to share with you is critical!
I was prompted by God to create this Faith and Money Revealed series – a FREE mentorship training with 40 different strategies to put money back in your pocket and do it in FAITH!
Join me today – be blessed, fulfill your purpose and help others – join me in spreading the word about this important project as my guest to study the Faith & Money Revealed Mentorship Series for free!