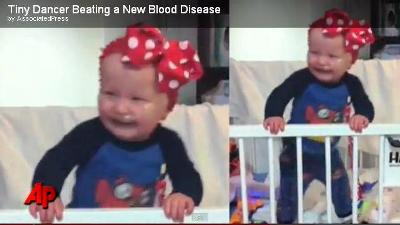 Watch this video from the Associated Press about a baby in Texas who is battling a rare blood disease but keeps on dancing!
You can learn more about Winslet and her condition on her web site: www.cotaforwinslets.com.
I don't know what you're facing today, but remember to keep smiling, keep laughing and above all, keep dancing.
See more:
Meet Sadie, The Youngest Motivational Speaker
Laughing Babies
Talking Babies