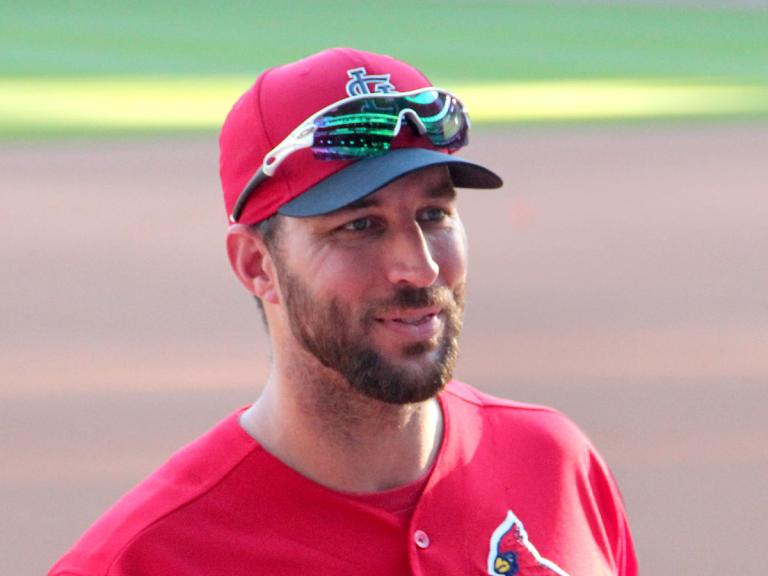 St. Louis Cardinals pitcher Adam Wainwright joined a select group of players last week, earning his career 200th win against the Milwaukee Brewers. Wainwright has confirmed this season will be his last, having played all 17 seasons with the Cardinals. Wainwright has struggled this season with injuries and less-than-stellar pitching performances. However, in last week's game, he was able to pitch seven innings, the most innings he has pitched all season. This 200th win makes him one of only five active players to reach such an achievement. He is also only the third Cardinals pitcher to ever have 200 wins and the 38th in the entire National League. During the game, the Brewers had only four hits against Wainwright and zero runs, losing 1-0.
In a postgame conference, Wainwright said it was a fun game. "That's one of the most fun games I've ever pitched in my whole life," he said. "It certainly will go down as a top-three moment for me ever, baseball-wise. I'm glad I got to do it here in front of our fans." Wainwright acknowledged his struggles this season. "It's been a duct tape kind of year for me. I've had my arm taped a few times. Tonight, I had my back taped up. … Having to work as hard as I had to work for it made me savor it that much more." It has been revealed that Wainwright was suffering from back spasms before the game and almost didn't pitch. Wainwright stated he takes each game "prayer by prayer." "I'm living prayer to prayer out there. Not even pitch to pitch, just prayer to prayer. And I know Goldy [teammate Paul Goldschmidt] has told me several times that he stays in prayer while I'm out there pitching, just praying for me, trying to finish the job. I've just got such a great support staff." He also acknowledged his family, his wife of 19 years, Jenny, and their five children for their support.
Wainwright has been an outspoken Christian on and off the field. Having grown up in a Christian home, he committed his life to Christ in 2002 at a Christian conference in Dallas. He took up the "Bible Engagement Plan," a plan designed by his financial advisor, Don Christensen. He began the study slowly, reading through less than half of it his first year and slowly increasing the amount he got through with each year. He began leading some of his teammates in the Bible study in 2018. In 2020, he opened up the study to his home church. Then he took it to his X account (then Twitter at the time). "So as I'm doing all this, I [nervously think], 'Ahh, I got this big platform. That's fine, it's my church congregation, it's in the local area, that's great. But I got this big platform on Twitter. There are a couple hundred thousand people on this thing. I feel like I'm supposed to do it on there, too. What am I doing?' So I offered it on Twitter too, and right now we have 22,000 people signed up for [the emails]," Wainwright told Sports Spectrum at the time. Wainwright then created a separate X account called "Walking With Waino," which leads others in Bible study across the world. Wainwright called the Bible study "one of the most powerful things of my entire life."
Whether or not Wainwright will pitch again remains to be seen. The Cardinals have been knocked out of contention for any postseason chances, meaning their season will end on October 1st against the Cincinnati Reds. Wainwright will be honored that Sunday for his career with the team. He was scheduled to pitch another game on the 23rd. However, Jake Woodford started the game. Whether he plays or not again, Wainwright has certainly made an impact on the lives of his teammates and fans.