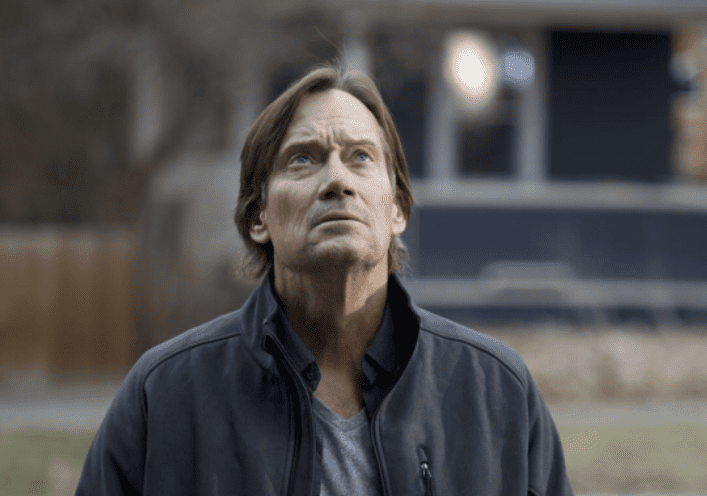 With everything happening in the world right now, many people think that we're living in the End Times. However, "Left Behind: Rise of the Antichrist" puts you in the middle of what feels like the end of the world. The film is set six months after "Left Behind," which follows a group of those left behind after millions of people suddenly vanish into thin air. The prophesied Great Tribulation has begun. However, in a time where people should stick together, one UN leader, Johnathan Stonogal, begins to weave his web of lies. He makes everyone feel like they must choose a side, and the stakes have never been higher.
Rayford Steele, played by Kevin Sorbo, is part of the group that feels like these vanishings are a part of the Rapture. This group bands together to get to the bottom of what happened while trying to figure out their next moves. Based on the "Left Behind" books by Jerry B. Jenkins and Tim LaHaye, the "Left Behind" film series depicts the End Times. Kevin Sorbo took the lead role of Steele from Nicolas Cage, who originally starred in the 2014 film.
In an interview with Fox News Digital, Kevin Sorbo said the timing of the film's release is "almost biblical." The idea of starring in the movie was brought to Sorbo in 2015. However, Sorbo believes the film is coming out at the perfect time. He said, "And I look at it, and I'm like, maybe this is a blessing. Because you look at the chaotic world we're living in right now. It's almost biblical. It's almost got a revelation theme going to it, in a way. So I found it interesting that it did end up where it's at right now. And I don't know, maybe this was meant to happen and come out now, but it just seems like the time is right."
Sorbo also suggested that the Rapture could be right around the corner, adding, "I'm not one of those guys that stands at a corner and says, 'The end is near,'" he said. "I don't know when it's going to happen. It could be 1,000 years from now. I don't know. I don't pretend like I know. Reading 'Revelation' and looking at what that book says, and reading the 'Left Behind' books, which I read many, many years ago, it just seems like, wow, this is like a perfect set-up to what's happening right now in the world with all the chaos, the anger, the hatred, the divisiveness. And I said if there's ever a time for Jesus to come back, it seems like the right time to do it."
The End Times have become a popular topic recently. With natural disasters happening every year, locusts taking over crops and everything in between, many people feel like the Rapture could happen at any moment. However, this film takes a new perspective on the End Times. Those left behind start to question if they're truly experiencing the Rapture or if this is a ploy concocted by a greedy UN leader with his agenda. Either way, if you're a fan of End Times films, "Left Behind: The Rise of the Antichrist" is the perfect film for you. The movie will be in theatres starting January 26, 2023, until February 1, 2023. Click this link to purchase tickets.