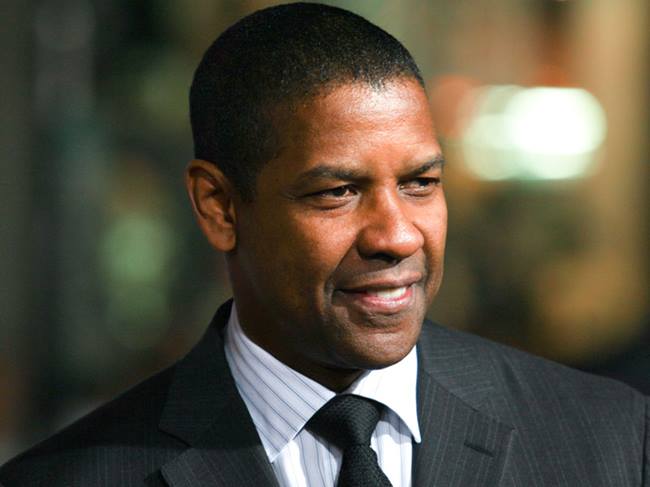 The Academy-Award winning actor stars in the new crime thriller, The Little Things. Washington plays Joe "Deke" Deacon, a sheriff's deputy in Kern County, California, embroiled in a murder case during a routine evidence pickup.
Washington told the Financial Times that one of the reasons he was drawn to the script is because "it was a really interesting story I hadn't seen before, with a scarred, cynical and guarded character I had not played before. If Deke ever had any faith, he lost it, but he goes on a spiritual journey, through the sort of hell only a cop would understand"
Washington teams up with Jim Baxter, played by Rami Malek, a detective who sets out to nab a serial killer.
"When I read a script, I don't think o fit from the outside in terms of genre. I just ask myself: 'Is it a good read? Which Little Things certainly is," Washington said. "It was a real page-turner, it was exciting because I was like: 'Oh, well, it's not what you think. It's like, wait a minute, who is the good guy and who's the bad guy here?' I don't even want to use the word 'thriller,' that's putting it in a small box. The Little Things is bigger than that, and that's what's original about it."
As many fans know, Washington is a devout Christian who is unapologetic about his faith. He grew up in the church and knew from an early age that he would play an important role in sharing the Gospel of Jesus worldwide.
"I'm doing what God told me to do from the beginning," Washington said. "It was prophesied that I would travel the world and speak to millions of people…I thought it would be through my work, and it has been."
At this stage in his life, Washington is clear that he has a God-given given mission, which is to utilize his talents to the best of his ability and take advantage of every opportunity to be about God's business, he told the Financial Times.
"I'm happy about my career, but I don't rely on my work for my happiness, and my strength doesn't come from the accolades I get," Washington said. "I see myself as a man who's trying to help, part of the solution and not part of the problem….to hopefully make this a better world, even in small ways. I can, just through my work, take people's minds off of their troubles for a while. I always remember what my mother told me years ago: 'Man gets the award, God gives the reward.'"
One of the reasons Washington was drawn to Deke is because of his interest in spiritual development. At 66, Washington is on top of his acting game, but family, faith, and purpose are most important.
One of the three most important missions in his life is to reflect his devout Christian beliefs.
"Tring to be closer and closer to God, that's my ultimate mission," Washington said. "I had to grow and come to a place where I no longer cared what people thought about that. For a time, I was more concerned about who I might offend, or if I say that, I might lose some fans. But now I'm unafraid, and I don't care, whatever the consequences, I'll live with them for the rest of my life."