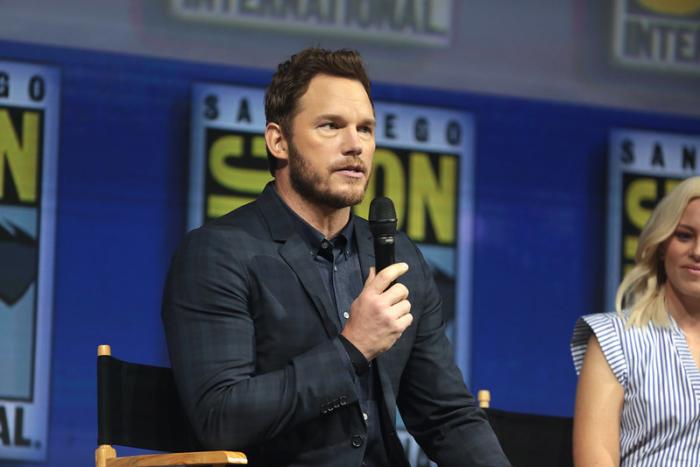 Following the vast Twitter debate over who is the Worst Hollywood Chris, Patrick Schwarzenegger gave his brother-in-law, Christian actor Christ Pratt, the advice he needed to hear.
TV writer Amy Berg posted a "one has to go" meme on Twitter featuring four of the most famous Chris' in Hollywood. The internet overwhelmingly took Chris Pratt off the list, which caused his name to trend on Twitter.
Most of the criticisms were lighthearted, but some users were stronger in their feelings, criticizing hi for his defense of Hillsong Church after being accused of being anti-LGBTQ.
While it started as a fun post, it quickly went dark, and several of Pratt's famous costars defended the Marvel actor. Pratt has remained silent on the debate, but many in his family and Hollywood have come to his defense.
Actress Zoe Saldana tweeted, "No matter how hard it gets, stick your chest out, keep your head up and handle it. -Tupac, You got this @prattprattpratt . Your family, friends, colleagues & everyone who's ever crossed paths with you knows your heart and your worth!"
Actor Mark Ruffalo tweeted, "You all, @prattprattpratt is as solid a man there is. I know him personally, and instead of casting aspersions, look at how he lives his life. He is just not overtly political as a rule. This is a distraction. Let's keep our eyes on the prize, friends. We are so close now."
Writer, producer, and director James Gunn tweeted, "Sorry. Just finding out about this nonsense. @prattprattpratt is the best dude in the world. I've spent hours & hours sharing my deepest truths with this man, as he has with me. Please stop assuming what he believes, politically or in any other way, because he's a Christian. https://t.co/XSIgU9WemX"
Pratt's brother-in-law also jumped to the actor's defense now featured in a new interview with Variety, calling the situation "crazy" and "sad."
"Twitter is a junkyard, right?" Schwarzenegger said.
"Every day there's something. People are calling out this person or that person, or let's get mad at this person. People are so focused on putting other people down to make themselves feel better. It's sad, honestly," Schwarzenegger added.
"I think he can learn a thing or two from my dad or my mom," Schwarzenegger said. "My dad was always adamant about not letting anybody else's opinions mess with his drive or where he wanted to go. No matter what you're doing in life, there are always going to be people hating on you and wanting you to fail."
"People are hating on people, no matter what," he said. "There's always two ways to focus on anything in life: the positive and the negative. People that focus on the negative, it shows more about them as a person."