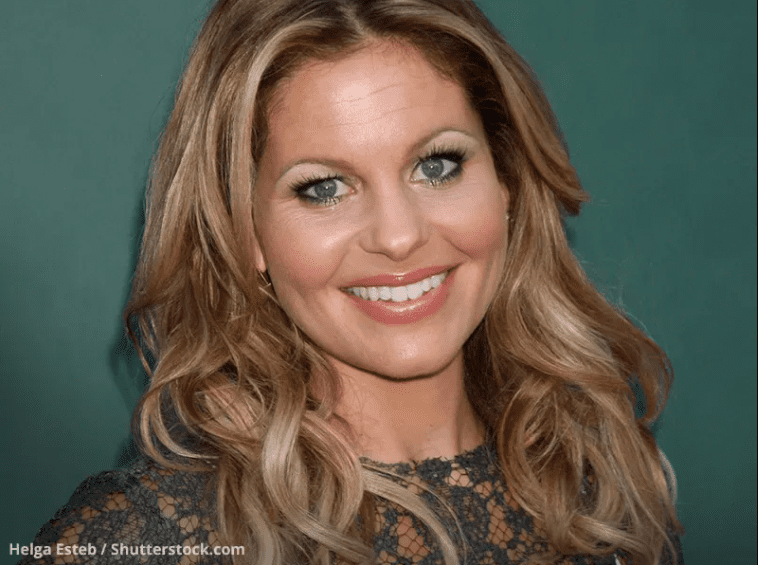 Christian actress Candace Cameron Bure knows the true meaning of Christmas and helping families in need during this holiday season.
Therefore she is teaming up with The Salvation Army to share the ways people can help millions of families who need assistance during the most wonderful time of the year.
"Christmas is my favorite time of year for so many reasons. The biggest reason is that we celebrate Jesus Christ," Bure said in an interview with The Christian Post. "It can be a hard season for so many people, and that's why the work that I help do with The Salvation Army is so important — because there are so many people in need, especially during the holidays."
"While it's a time of giving and should be a time of cheer, it can be very, very heartbreaking, especially for people who are struggling. Whether that's financial, whether it's just circumstances that they're in — homelessness, needing food, just needing help and daycare, and now with the pandemic, of course, that need has gone up."
The Hallmark Christmas movies actress has been an ambassador for The Salvation Army for many years, The Christian Post reports. She has also been very active with the organization during the COVID-19 pandemic.
The Salvation Army expects to see a 50 percent decrease in donations to red kettles this season due to social distancing and other restrictions in response to the pandemic. The organization expects to serve 155 percent more people this year because of increased need.
"The Salvation Army does everything, and they help people long after disasters strike, long after the holiday season ends. They are always there," Bure said.
"A lot of retail stores aren't open and there are safety protocols to go through, so they are expecting a decrease in the amount of donations but we're so hoping that doesn't happen," she added. "So if you know that you would go by the grocery store and drop a couple dollars in the bucket, we're asking, please still do that, or please go to rescuechristmas.org and that goes directly to the red kettle campaign."
"Christmas isn't canceled," Bure expressed "We still want to be there to help. So we're asking you to help us rescue Christmas to serve those in need."
Twenty-three million people are helped annually by the nonprofit, providing services for those in critical need.