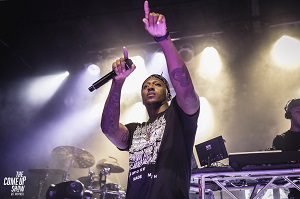 Former atheist turned Christian recording artist Lecrae paid tribute to Ravi Zacharias before his recent passing.
Lecrae made a post on Facebook offering his praises to the widely known Christian apologist.
"Because of Ravi Zacharias, I had answers to hard questions," he said. "Who would've thought a tour bus full of young rappin' city kids would go in between watching hip hop awards shows to theological debates and lectures? I just want to give this man his roses while he's still here. I know God is likely taking him home soon, but I'm glad he was here during my lifetime."
Lecrae, along with an array of other celebrities chose to pay their respects publicly after Zacharias' daughter and CEO of Ravi Zacharias International Ministries, Saran Davis gave an update on her father.
"We have just learned that, while the tumor in my dad's sacrum has been responding to the chemotherapy, the area where the cancer metastasized has actually worsened," she wrote in a statement. "His oncologist informed us that this cancer is very rare in its aggression and that no options for further treatment remain. Medically speaking, they have done all they are able."
The Texas native hasn't been afraid to share his past struggles when transitioning from an atheist to a Christian, and he has faced criticism from some in the faith community for his continued ties with secular artists.
"I've been atheist, agnostic, seen the institutionalization of Christianity and wanted to throw it all away. I've felt the hatred of people who claim to love God and it discouraged me. I've tried to walk away but grace kept me," Lecrae once admitted.
Lecrae says because of the knowledge he has of Jesus, he has a relationship with God and rejects religion. He also revealed that after concerts he would spend hours poring over Zacharias faith based videos and lectures.
"I didn't grow up in church; I don't know all the cultural rules and norms. I'm a lil unorthodox, I don't call myself religious. Religion to me is following rules hoping to be right with God," the recording artist said.