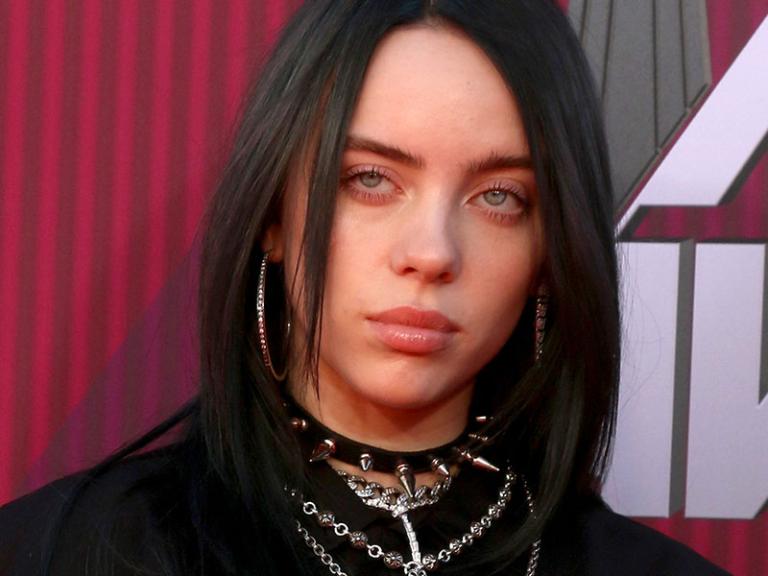 Billie Eilish has set the tone for 2020 and everyone should be inspired to hit the ground running with chasing their dreams this year.
Imagine this: You had six nominations in 2019 and tonight you are going home with five of those awards. Imagine being one of the youngest people in a room full of the world's biggest names in music and you, at 18 years old, are the second artist to ever win an award in each of the 4 major Grammy categories.
Last night pop star Billie Eilish walked away with a total of 5 Grammy awards from music's biggest celebration of achievement. Competing against some of today's biggest artists such as Lizzo, Post Malone, and Khalid, the pop star won awards for Record/Song of the year for her single "Bad Guy." She also took home Best New Artist, Album of the Year and Best Pop Vocal Album, for her debut album When We All Fall Asleep, Where Do We Go? If this moment wasn't already big enough, let's add the fact that Eilish was also the first woman to win big in all 4 categories, taking home the most Grammy wins out of any other artist this year. A moment that will go down in music history, the young artist conquered a dream that may have seemed unimaginable in the hours prior to the show.
The artist was left at complete disbelief after winning album of the year. She was seen on camera mouthing the words "Please don't be me," just seconds before the announcement was made. The lineup of artists who received nominations for Album of the Year included Lana Del Rey, Bon Iver, H.E.R , Lil Nas X and Ariana Grande. Billie expressed her moment of disbelief on stage with her brother/collaborator Finneas O'Connell, who was also a songwriter on the album, stating she felt that Ariana Grande deserved the award for "thank you, next." Eilish goes on to say how the 26 year old's album helped the young artist get through some hard times. "We didn't write an album to win awards, we wrote an album about depression, about suicidal thoughts…..We stand up here confused and grateful." Eilish's moment of humility was caught by fans across social media who weren't afraid to remind the young artist that she was deserving of her success. A powerful message was sent through the accolades Eilish gained last night, making this magical Grammy moment a reminder to all that no dream is too big.
The night kicked off with an emotional tribute to basketball legend Kobe Bryant who had passed away just hours prior to the award show. The tribute was performed by Alicia keys, who was the host for the award show this year, and Boys II Men. The performance lineup included Camila Cabello, Lil Nas X, Demi Lovato, Blake Shelton and Gwen Stefaini. There was also a proper tribute to the late Los Angeles rapper Nipsey Hussle, which included performances by John Legend, Kirk Franklin, Roddy Ricch and YG.
A complete list of the 2020 Grammy Award winners can be found on Grammy.com.