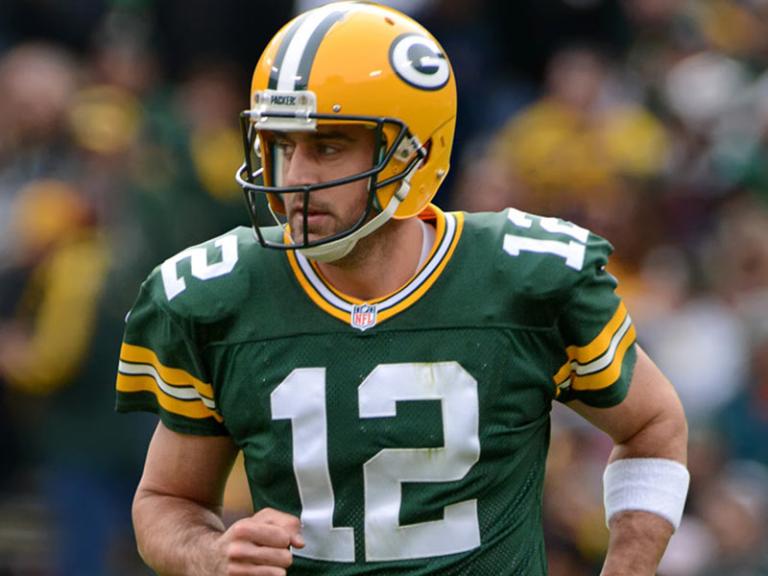 In a recent podcast interview, Rodgers questioned how anyone could believe in God. His Christian family is troubled by his anti-religious comments.
Aaron Rodgers recently made comments about religion that made headlines and his family isn't too thrilled about the statements.
The Green Bay Packers quarter back made the controversial statements on his girlfriend Danica Patrick's "Pretty Intense" podcast.
"I don't know how you can believe in a God who wants to condemn most of the planet…to a fiery hell. What type of loving, sensitive, omnipresent, omnipotent being wants to condemn most of his beautiful creation to a fiery hell at the end of all this?" Rodgers said.
An insider reported to People Magazine said the family was hurt and "dismayed" by the comments.
"To them, his comments are basically a slap in the face to the fundamentals of who they are. It's basically him turning his back on everything they have taught him," the insider told People.
Rodgers shared he was involved in the Christian ministry Young Life and grew up attending a nondenominational church with his parents.
Green Bay Packers quarterback Aaron Rodgers grew up in a Christian home where they instilled many Christian values.
In a previous interview when Rodgers still identified as a Christian, he shared the value of his Christian upbringing.
"I grew up knowing what a stable relationship was by my parents' example and how it centered on Christ. When our family had its up and downs, I knew my parents relied on God for everything and He always got us through those rough spots."
The full interview can be viewed here.