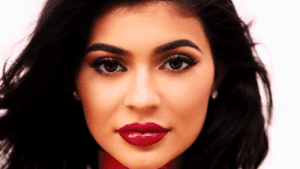 It's no question that 2019 was a crazy year for Hollywood celebrities. Between all the break ups, weddings, scandals and feuds the entertainment industry has been contently entertaining. Here were some of the top stories from 2019 that caused the biggest stirs.
College Admissions Scam
A scandal arose over a criminal conspiracy to influence undergraduate admissions decisions at several top American universities. Thirty-three parents of college applicants are accused of paying more than $25 million between 2011 and 2018 to William Rick Singer, organizer of the scheme, who used part of the money to fraudulently inflate entrance exam test scores and bribe college officials. Hollywood stars like Felicity Huffman and Lori Loughlin, as well as executives like Gordon Caplan all were involved.
Death of Rapper Nipsey Hussle
Rapper Nipsey Hussle was murdered in broad daylight outside his Marathon Clothing store in the Hyde Park section of Los Angeles on March 31. He was 33. On April 2, police arrested Eric Holder, who's since pleaded not guilty to murder. Police said the suspect and Nipsey had a personal dispute. Candlelight vigils were held around the world and celebrities paid tribute to the Grammy-nominated artist.
Birth of the Royal Baby
Britain's royal family got a little bigger this year. On May 6, Prince Harry and Duchess Meghan welcomed a little boy into the world, though they decided their son will not use a royal title and will instead be known simply as Archie Harrison Mountbatten-Windsor. Archie is seventh in line for the throne.
"Jeopardy!" Host Diagnosed With Cancer
Fans of longtime "Jeopardy!" host Alex Trebek have been sending messages of love and support since the star revealed he was diagnosed with stage 4 pancreatic cancer earlier this year. The 79-year-old star was diagnosed in March, and has been public about his struggles throughout his treatment. After undergoing chemotherapy, Trebek returned to the "Jeopardy!" stage in September to kick off season 36 of the iconic game show. The following week, he revealed he was returning to chemotherapy after his "numbers went sky high."
Kylie Jenner Named World's Youngest Self-Made Billionaire
Kylie Jenner is the youngest billionaire in the world, according to a Forbes ranking. Jenner took the title from Facebook co-founder Mark Zuckerberg, who became a billionaire in 2008 at age 23, and Microsoft co-founder Bill Gates held it in 1987 at age 31. Jenner's latest boost in wealth comes primarily from Kylie Cosmetics, her makeup company, which Forbes now values at $900 million.
Jussie Smollett Lies About Hate Crime
When news broke of the alleged racist attack on "Empire" star Jussie Smollet, it riveted everyone. As the investigation went underway, there was growing skepticism about Smollet's testimony of what happened, leaving the Chicago investigators under serious pressure. Chicago is now working towards charging Smollett to pay a six-figure civil fine for allegedly wasting police time on an alleged hoax hate-crime claim. This is after a federal judge denied Smollett's motion to dismiss, according to The Associated Press.
Taylor Swift's Master Recordings Feud
On June 30, news broke that Scooter Braun, the music manager who's guided the careers of Ariana Grande and Justin Bieber, had acquired Scott Borchetta's Big Machine Label Group. By doing so, also acquiring Taylor Swift's catalog. Swift, however, was not happy with the transition. She claimed that Braun had engaged in "incessant, manipulative bullying" toward her over the years, and that she'd learned of the sale at the same time as the rest of the world. This ongoing feud between Swift and BMLG let Taylor to posting accusations that the company would not let her perform some of her songs at the American Music Awards.
The year 2019 ended the decade on a wild note. Between all the headlines, we are sure to remember these moments well into the 2020s.