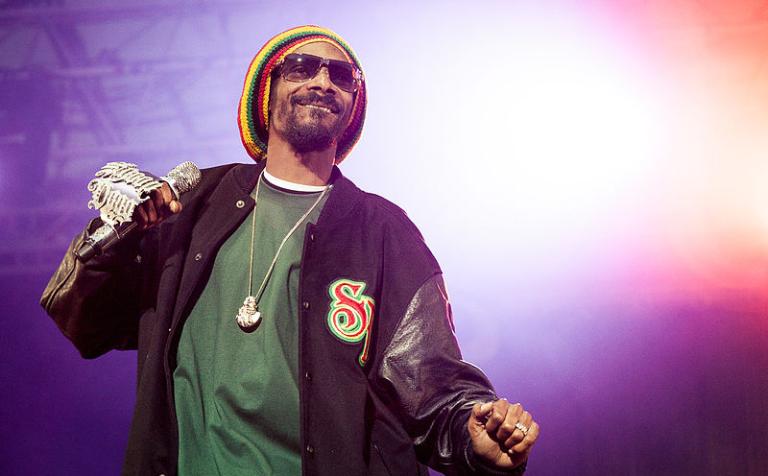 Rapper and songwriter Snoop Dogg recently won a BET Award for best gospel song. The win came as a surprise to many viewers that didn't even know the well-known gangsta rapper had even released a gospel album.
Past winners of this award include Yolanda Adams, Kirk Franklin and Lecrae.
Nominees for the Dr. Bobby Jones Best Gospel/Inspirational Award included Eric and Warryn Campbell, Fred Hammond, Tori Kelly and Kirk Franklin. His song Blessing Me Again took the win.
The song was on his 2018 gospel album, Bible of Love. Snoop Dogg previously shared with Franklin that he made the album for his grandmother who passed away in 2016.
He hoped his album would fill listeners with the spirit of "love, joy and happiness."
As Beliefnet previously reported, Snoop Dogg whose real name is Calvin Broadus Jr., caused quite a stir in Hollywood after declaring himself to be a born-again Christian.
The gospel album Bible of Love featured a wide-range of gospel artists including Fred Hammond, The Clark Sisters, Pastor John P. Kee and Marvin Sapp.
Snoop Dogg first shared news of a gospel album during an interview with Beats 1 Radio, where he said "I'm working on a gospel album. I need to do it now."
He also added: "It's always been on my heart. I just never got around to it because I always be doing gangsta business and doing this and doing that. But I just feel like it's been on my heart too long."
Some have been critical of the religious switch and his decision to put out a gospel album. In 2009 he announced that he had joined the Nation of Islam and switched to Rastafarianism in 2012. Some are skeptical that he really is a born-again Christian.
However, this hasn't stopped him from talking about sharing his faith or talking about Christianity.
In 2016 he posted a video on his Instagram account that featured him singing along to the gospel song I'd Rather Have Jesus.
Many of his fans were thrilled to see him profess his faith in God.
"With the platform you have, imagine how many people you will reach with the gospel message of Salvation! Come on now! Give our heavenly Father glory through your rap skills Snoop!" a fan wrote.
We want to know what you think!