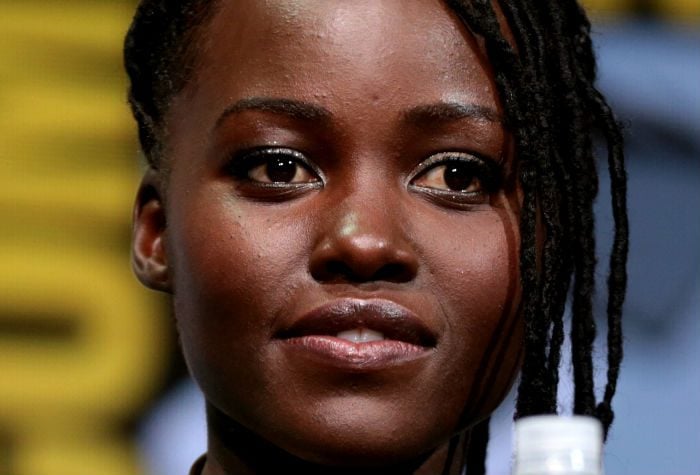 If you're wondering why Jeremiah 11:11 is now near the top of Google searches, it's thanks to Jordan Peele's horror film 'Us' which finished number 1 at the box over the weekend.
The film starring Academy-Award winning actress Lupita Nyong'o, surpassed all expectations, grossing $71 million which is the largest opening for an original movie since 2009's Avatar.
'Us' referenced the Bible verse, Jeremiah 11:11 several times during the movie. It's only natural that moviegoers would want to know what that verse said.
On opening night, the verse ranked number 12 on Google Trends with more than 200,000 searches taking place on Thursday alone.
Jeremiah 11:11 was also the most searched verse at BibleStudyTools.com for the weekend.
At the beginning of the film, moviegoers are introduced to the verse when they see a man holding a cardboard sign that reads "Jeremiah 11:11" and this verse is seen again in the movie, though the audience is never told what the verse says.
Jeremiah 11:11 reads, "Therefore this is what the LORD says: 'I will bring on them a disaster they cannot escape. Although they cry out to me, I will not listen to them.'"
According to Christiancourier.com, it was Jeremiah's sad task to warn the people of Judah of the approaching destruction. He informed that this catastrophe was a judgment from God and that they must submit to it.
Though it seems grim, the book actually sends a message that God has a plan to "prosper them" and not "harm them."  The book also foreshadows the coming of Christ.
Jeremiah 23:5-6 says, "'The days are coming,'" declares the LORD, 'when I will raise up for David a righteous Branch, a King who will reign wisely and do what is just and right in the land. In his days Judah will be saved and Israel will live in safety. This is the name by which He will be called: The LORD Our Righteous Savior.'"
The box office sensation was written and directed by Jordan Peele, who also made the popular 2017 film Get Out. He is also well-known for his Comedy Central series 'Key and Peele', with his close friend Keegan-Michael Key.
While Peele says he's not religious, we can thank him for getting the Bible buzzing and people from different walks of faith looking at Scripture.
We want to hear from you!