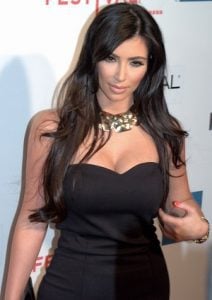 After 10 years, "Keeping Up with the Kardashians" is struggling to pull in the ratings it needs. The 15th season of the reality TV show debuted with just over 1.36 million viewers. This may seem like a perfectly respectable showing for a TV show that follows one family's drama, but "Keeping Up with the Kardashians" had averaged over 2 million viewers in the past. The episode that featured Kim Kardashian's wedding to Kris Humphries hit the show's all-time high for viewership with nearly 10.5 million people tuning in to watch the celebrities tie the knot. On the flip side, the most recent season saw viewership dip down to just 809,000. That put the show just 15 spots from being the least watched cable show that Sunday.
There are a variety of reasons that the reality TV show could be struggling to pull in the viewership it once enjoyed. For one, the novelty has worn off. The Kardashians are no longer the big news they once were. There is also such a glut of real-life drama playing out in the news that viewers may prefer to watch other genres in their downtime instead of the manufactured melodrama of a celebrity family. The Kardashians have also dealt with a variety of controversies recently including Kendall Jenner's Pepsi ad and Caitlyn Jenner's alienation of her family. Reality TV often thrives on controversy and scandal, but the fact that those issues played on in real life instead of on a scripted episode may have pushed some people away.
Perhaps the most likely reason for falling ratings is a combination of lower interest and an ever increasing number of ways for people who are still interested to check up on the family's drama. When the show first premiered it was the best, if not the only, way to keep up with the drama-ridden Kardashians. Now, people can tune in to the various family members' social media accounts and get the latest without needing to sit around waiting for the show to air. Kylie Jenner attempted to break out with her own show, "Life of Kylie," but the eight episode series received poor reviews. That did not stop the show from being renewed for a second season and proving that the Kardashians are determined to retain the spotlight for as long as they can.