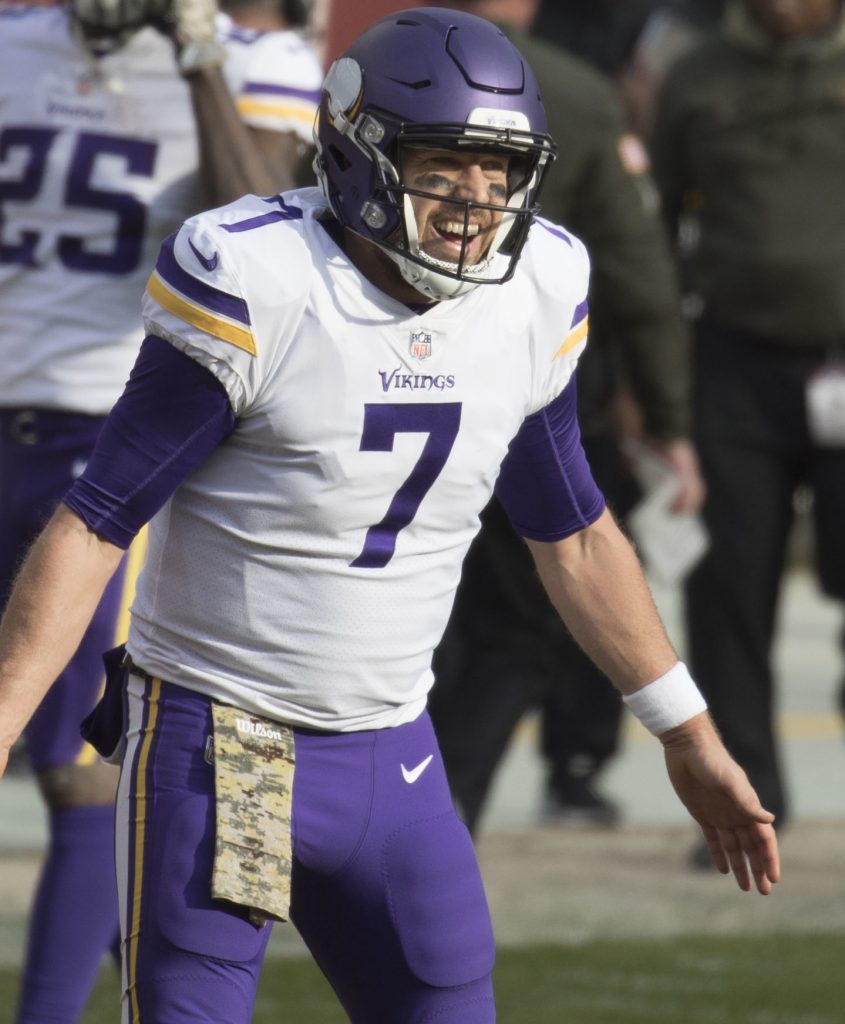 Case Keenum plays for more than just the love of the sport. Keenum plays for Jesus.
Keenum has traveled a wild journey to get to where he is now with the NFL. He was only recruited by one college, and his career almost never got off the group when he tore his right ACL during his senior season.
"That was as tough a time as I've ever gone through," Keenum told the Pioneer Press. "You just realize that football is fickle; it's not going to be there all the time. Just getting my priorities straight and knowing the true reason I play the game, and that's to give glory to God. That's something I take pride in. It's why I do what I do."
As the 2012 NFL Draft came and went, Keenum's name was left out, despite breaking 17 NCAA passing records, including the marks for career passing yards (19,217) and touchdown passes (155).
Luckily the Houston Texans came calling and offered Keenum a spot on the practice squad as an undrafted free agent. After the year, Keenum signed with the St. Louis Rams. He was on the move again in 2017 when the Vikings signed him on.
He captured America's attention when he led them to a 13-3 record and an NFC North title. His game-winning touchdown against the Saints in their divisional playoff game became known as the "Minneapolis Miracle." He is now the official quarterback for the Denver Broncos.
Having lived a unique journey, Keenum wants to share his testimony with the world. He has recently written the book "Playing for More."
"We've been so blessed, you know, with the story God's given us," stated Keenum on the NFL Network about the book. "We want to bless other people's too."
"So, if just one person is challenged, encouraged by some of those stories, or advice or the lessons I've learned along the way that people have shared with me, then our, their mission is accomplished."
Former professional player and couch, Tony Dungy, knows first hand the importance of God in Keenum's life and his desire to spread God's Word.
"More than anything else, Case Keenum wants to show young people that the most important thing in his life is his relationship with Jesus. That's why he plays. That's why he trains so hard and has sacrificed so much to become an excellent player," said Dungy.
Now a starting quarterback, Keenum has learned he's not alone in his walk with Jesus. There are "a lot of solid guys in the NFL," Keenum told the Fellowship of Christian Athletes.
"It's cool to see guys at the highest level of the sport unashamed with their faith first of all, but also unwavering in their faith. These guys don't only talk about their faith, they live it out with their families, on their teams, and as men of God. And, they're sharing their experiences and helping younger guys like me try to do the same thing. I'm definitely encouraged."