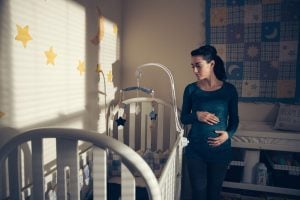 Parenting has always been simultaneously the most rewarding and difficult job any human being can undertake. To see Hollywood tell it, though, parenting is either unrelenting angst or endless Kodak moments. FamilyLife's new film, "Like Arrows," seeks to correct that misperception and encourage parents or soon-to-be parents. Parenting, said Executive Producer Dennis Rainey, is "one of the greatest privileges and hardest assignments humans are ever given…[there aren't] many movies that have been released around the value of being parents and the value of children."
That said, "Like Arrows" does not shy away from the difficulties or challenges that come with being a parent. "It deals with some pretty gritty stuff," said Rainey. That has not, however, stopped the film from being well received. The film was named the Best Feature Film and Audience Choice at the Christian Worldview Festival in Franklin, Tennessee.
The title of the film comes from Pslam 127: 3-5, "Children are a heritage from the LORD, offspring a reward from him. Like arrows in the hands of a warrior are children born in one's youth. Blessed is the man whose quiver is full of them. They will not be put to shame when they contend with their opponents in court." The film, however, was actually born out of a completely different project, an eight part video project called the Art of Parenting that is available through FamilyLife. "What happened," said Rainey, "was Bob Lepine…was shooting some vignettes [for the Art of Parenting]…and realized he had the making of a movie." The creation of the film went forward and is meant to both entertain its audiences and offer parents some hope and encouragement.
"I think a lot of parents are looking for help, looking for hope," said Rainey. "[They] see a lot of very challenging issues in the culture and do not know what to do." Rainey hopes that the Art of Parenting will help prepare parents for those challenges so that they can, in turn, prepare their children to face an increasingly complex world.
"When the Scripture described kids," Rainey said, "God didn't describe them as a curse. He described them as a blessing, a reward…[He] described them as the arrows in the hands of a warrior. I think that's fascinating, and I think that parents are warriors." FamilyLife is hoping to teach "these warriors…how to aim their arrows. How to pull it up, aim it and release it."
"Like Arrows" will be in theaters May 1 and 3, 2018, and Rainey hopes that the film gives parents some much needed encouragement. "I hope that parents, and people in general, see the value of children and see the value of this assignment we are given. [It] is a generational hand off of spiritual and moral values…Who better to craft that then parents operating from a Biblical standpoint?"