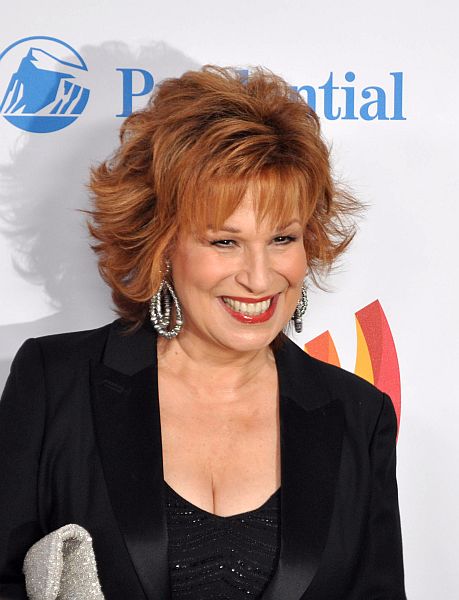 "The View" host Joy Behar finally apologized for equating faith with mental illnesses like schizophrenia and psychosis. Behar's offensive remarks were made weeks ago on an episode of "The View" when she mocked Vice President Mike Pence's Christian faith. Behar ridiculed Pence for saying that he talks to Jesus. This turn of phrase is common among Christians, but Behar used it as a source of mockery. "It's one thing to talk to Jesus. It's another thing when Jesus talks to you," Behar said "That's called mental illness, if I'm not correct. Hearing voices."
Christians across the nation were outraged. The Media Research Center launched a campaign to hold Behar accountable for spreading "anti-Christian bigotry," and offended believers took to social media in droves. Over 30,000 people also called ABC in response to Behar's comments, and more than 6,000 people began putting pressure on the show's advertisers.  Behar and "The View," however, refused to apologize claiming that the remarks were just jokes.
Christians, however, did not find the "joke" funny. Media Research Center President Brent Bozell wrote an open letter calling for an apology and said, "I am sure the advertisers of 'The View' will be just as appalled as I am about the anti-Christian remarks made on the show."
Vice President Pence spoke out against the episode as well. "To have ABC maintain a broadcast forum that compared Christianity to mental illness is just wrong," Pence said. "It is simply wrong for ABC to have a television program that expresses that kind of religious intolerance." When the subject came up during an interview with Fox News, Pence stated that the remarks were an insult to Christians everywhere. "To have ABC maintain a broadcast forum that compared Christianity to mental illness is just wrong," said Pence. "And it's an insult not to me, but to the vast majority of the American people who, like me, cherish their faith."
Shareholders shared Pence and Bozell's opinions. In a meeting with investors, Disney CEO Bob Iger was asked about the Behar's remarks. "What do you say to the tens of millions of Christians, and President Trump supporters, that your networks have so blatantly offended and ascribed hateful labels?" shareholder Justin Danhof asked Iger directly. "Specifically, do you think, like Mrs. Hostin and Mrs. Behar, that the Christian faith is akin to a dangerous mental illness?"
With the pressure mounting, Behar finally offered a public apology on "The View." She had apologized to Pence over a private phone call, but the Vice President continued to push for an apology to all Christians. On Tuesday, March 12, 2018, Behar said, "I think Vice President Pence is right. I was raised to respect everyone's religious faith. I fell short of that. I sincerely apologize for what I said."
Some Christians feel her apology was too little, too late, but others feel that it is best to forgive and forget. Which opinion will come to dominate is still unclear.