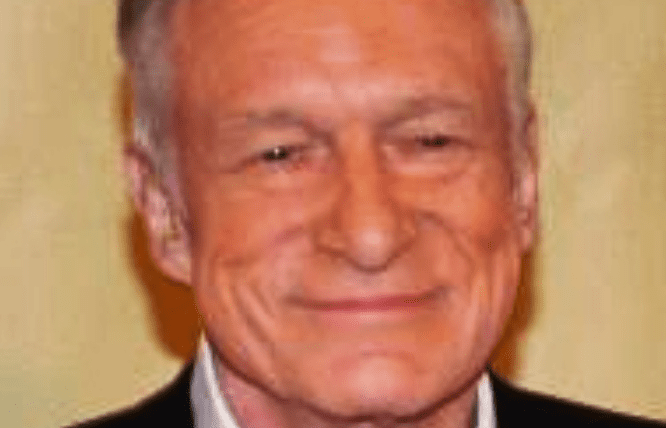 "Hugh Hefner dead at 91. I remember sharing the Gospel with him," Strobel revealed in a Twitter post. "He saw significance of the Resurrection but had never checked the evidence."
Strobel, who authored the book "The Case for Christ", was an atheist journalist before his life was transformed and he became a follower of Christ. Strobel began looking into the evidence for the Resurrection and became convinced that the Bible was true. Strobel's conversion experience was recently turned into a hit movie.
Strobel said he once visited Hefner's notorious Playboy Mansion to interview "Hef" about his views on theology. Strobel says he was able to get an interview with Hefner because one of the producers on Strobel's show "Faith Under Fire" had a connection with someone who was a Playboy employee, according to The Christian Post.
"We went over to the Playboy mansion, which for me was just freaky," Strobel shared in a recent episode of the Billy Hallowell Podcast. "It was the last place I ever expected to go."
Hefner was not aware that Strobel was an evangelical Christian, but was said to become engaged with conversation and was genuinely curious about Strobel's beliefs upon finding out.
"He was quite engaging in terms of the conversation. We talked about what he believed and he had a very minimalistic, deistic view of God," Strobel said. "He said he has a minimal belief in God."
Strobel said Hefner especially "perked up" when it came to discussing evidence for the Resurrection. Hefner told Strobel he was at "the head of the line hoping it's all true" but that the rational part of him prevented him from truly believing.
"He saw the relevance of the resurrection, he saw the significance of it," Strobel said.
The evangelical author was later able to share the gospel with Hefner, explaining that humans are "separated by our sin, by wrongdoing" and that Jesus "offers forgiveness as a free gift of his grace."
Before he left, Strobel left a copy of his bestselling book "The Case for Christ" for Hefner, and expressed his hope that he would read it.
While no one can ever be sure of Hugh's personal relationship with God, we can be sure that God was working through Strobel in sharing the Good News.