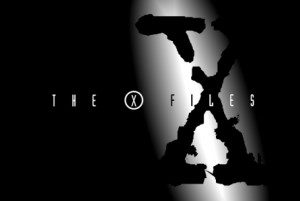 The return of The X-Files has been long awaited, but definitely didn't disappoint.
The Fox series premiered Sunday after the NFC championship game, giving the series a huge potential audience. The ratings were impressive, drawing in over 13.5 million viewers and a 5.1 rating among adults 18-49.
The sci-fi drama's second episode on Monday delivered staggering numbers too with over 9.7 million viewers. The most impressive part, however, is the 3.2 rating among adults, beating out CBS' Supergirl and ABC's The Bachelor. It became the highest-rated broadcast program of the night.
The X-Files creator Chris Carter previously expressed that Fox would be ordering more episodes past the initial six if ratings were strong. While Fox will likely wait to see how the rest of the episodes perform, fans are already cheering for more.
Critics, on the other hand, left the show lukewarm reviews. The mini-series is currently "rotten" on the Rotten Tomato TomatoMeter netting a 56 percent rating. This is in-line with Metacritis'c 58 rating.
Fox is definitely celebrating the revived show regardless, considering the rating scores for the new series has scored above the original final season average.
The X-Files first premiered over 23 years ago in 1993, spanning 9 seasons and 202 episodes before its retirement in 2002. The series revolves around FBI special agents Fox Mulder and Dana Scully investigating X-Files: marginalized, unsolved cases involving paranormal phenomena. The show received multiple awards and nominations during its run and also produced two films.