David O. Russell, director of critically acclaimed "Silver Linings Playbook" and "American Hustle," attended a charity auction where he raised $150,000. The auction took place on Parents' Weekend at the Glenholme School, a therapeutic boarding school for young people with high-functioning Autisum Spectrum Disorders including Asperger's, ADHD, PDD, OCD, Tourette's depression, anxiety, and various learning differences.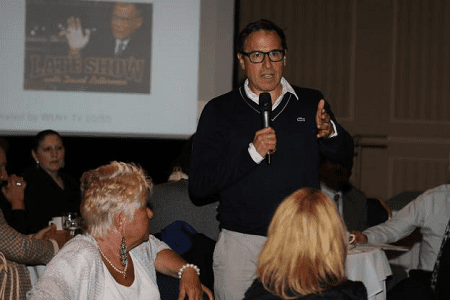 The director spoke about the success of his recent films as well as his personal connection to the school before auctioning off walk-on roles for his upcoming films. The auction proved wildly successful, with proceeds going toward The Glenholme School's endowment fund and gymnasium expansion efforts.
Parent's Weekend ran May 2-4 at the Glenholme School in Washington, CT and the Crowne Plaze in Southbury, CT. Additional activities included sporting events, raffle contests, and the "Keep Your Dreams Alive!" student concert. The Glenholme School raised over $300,000 by the end of the weekend.