It's a question that's especially valid today as the Catholic Church battles with our government over the proposed healthcare mandate requiring faith-based institutions to cover contraception. We ask ourselves if this is a breach of religious liberty and if so, how will this fight will end?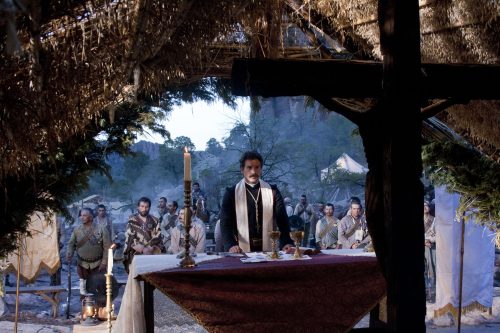 Religious freedom is one of the themes tackled in FOR GREATER GLORY, an independent film that isn't released in theaters until June 1. The film chronicles a little known civil war that took place in Mexico during the early to mid- 1920s. Known as the Cristero War, the movie begins when Plutarco Calles, the newly elected President of Mexico, promises his people an age of enlightenment and modernization. He views Christianity, and specifically Catholic leaders, as a backwards threat to his goals and soon enacts a series of laws that at first restricts religious freedoms such as displacing or deporting "foreign" priests and ministers, but increasingly becomes persecution against anyone critical or opposed to his policies.
The people's increasing resistance against Calles' government is one of the most interesting aspects of this film. What starts as marches and economic boycotts to voice displeasure against the government, eventually shifts into an armed underdog and underground resistance movement as Calles and his troops become increasing hostile and then violent. Men AND women are equally portrayed doing what they must to contribute to the fight against oppression.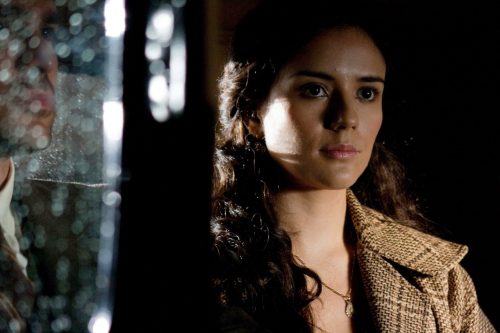 Academy Award® nominee Andy Garcia (The Godfather III) headlines an acclaimed cast as General Gorostieta, a retired military man who at first thinks he has nothing personal at stake as he and his wife (Golden Globe winner Eva Longoria) watch Mexico fall into a violent civil war. Yet the man who hesitates in joining the cause will soon become the resistance's most inspiring and self-sacrificing leader, as he begins to see the cost of religious persecution on his countrymen. He is joined by Academy Award® winner Peter O'Toole (Lawrence of Arabia), Academy Award® nominee Catalina Sandino Moreno (Maria Full Of Grace), rapidly rising star Oscar Issac (Drive, Robyn Hood), Bruce Greenwood (Star Trek, Super 8), Nestor Carbonell (The Dark Knight Risses), and Eduardo Verástegui (Bella).
FOR GREATER GLORY is both inspiring and heartbreaking. Inspiring because we can celebrate the triumph of humanity, courage, and absolute faith, and heartbreaking because freedom does come at a high cost, including the loss of loved ones.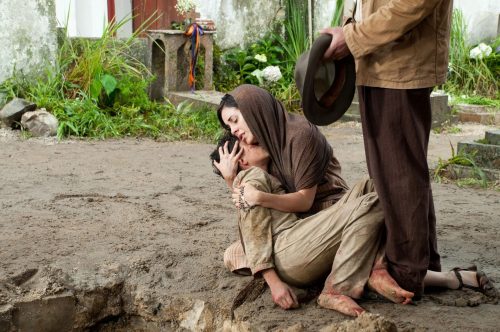 The movie brings up some key issues with regards to religious freedom and government interference. It is beautifully shot and it strikes a chord especially as a debate is happening within our own country. The film will release in theaters on Friday, June 1.
For additional information or to watch the trailer go to: http://www.forgreaterglory.com