Do you know Michael Vey?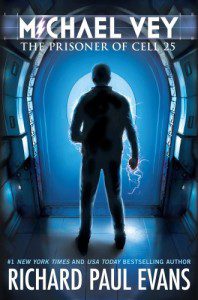 You should. He's the everyday teenager with an extraordinary secret in the powerful new series by bestselling author Richard Paul Evans. In this page-turning novel, a 14-year-old boy with super powers tries to live an unassuming life until his mother is kidnapped and he's thrust into the adventure of a lifetime.
After just weeks of release, Michael Vey: The Prisoner of Cell 25 hit #1 on the New York Times Bestsellers list for Children's Chapter Books.
Critics and educators are praising Michael Vey as being a sensational hit with inspiring morals and uplifting themes. Bill Glisson, principal of Miami Valley Middle School in Dayton, Ohio says, "Our students went nuts over Michael Vey. I'm not exaggerating to say that Michael Vey is the most popular reading we've ever assigned."
Check out the book trailer.
See what all the buzz is about at Michael Vey online.