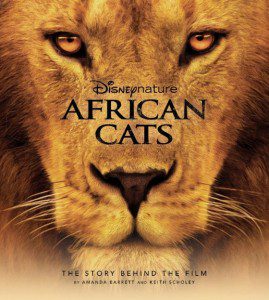 On Earth Day, April 22, Disney Nature released its latest film African Cats, a beautiful wild life documentary. Narrated by Samuel L. Jackson, African Cats follows the adventures of a cheetah family and a lion pride surviving and thriving in the wild savanna.
If you enjoyed the movie, then you'll love the coffee table book, African Cats. It's an in-depth look at the making of movie with eye-catching pictures and detailed narrative that reveals the soul behind the film.
We've got four copies of African Cats: The Story Behind the Film that we're giving away on Idol Chatter! To enter, leave a comment below with your name and valid email address (used only to contact the winners). U.S. and Canadian readers only. We'll pick the winners at random on May 4th and announce them here on Idol Chatter.
Check out this exclusive clip.