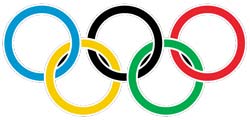 As the world gears up for the upcoming 2010 Winter Olympics XXI in Vancouver (February 12-28), test your knowledge of the religious history of the Games. You'll be sure to amaze and dazzle your friends and family with new trivia!

Take the Olympics quiz on Beliefnet.
And let us know how you do in the comments box below!
Also check out our new gallery of
Inspirational Quotes by Olympians
and our selections for the
Top 15 Olympic Moments