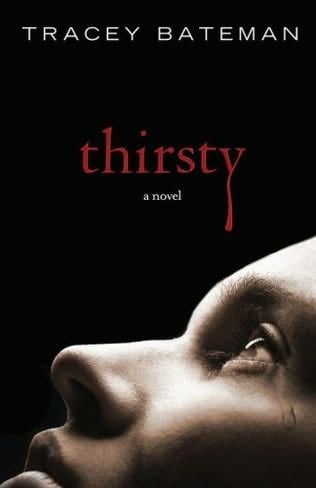 The runaway success of Twilight long ago ensured that bookstore shelves would become saturated with vampire novels from authors and publishers hoping to hit the Twilight jackpot again. A little over a year ago I wrote a feature for Publishers Weekly called "The Next Dead Thing" that pondered whether this trend of novels featuring all-things undead was already, almost, well, dead. The problem with lots of writers trying to make Twilight happen twice, is that authors and publishers run the risk of their books becoming formulaic to the point that the fun is lost. So now, in mainstream markets at least, folks are turning to other paranormal creatures to capitalize on the star-crossed love that Twilight fans love so much, and this season, the new trend is novels that feature dark angels.

Well, in the Christian fiction and nonfiction world, people are just beginning to jump on the vampire bandwagon, even if it means begging readers to get off that same bandwagon. (I can't believe I just had occasion to write "vampire bandwagon" but such is life during this Twilight craze.) Reporter Marcia Nelson at Publishers Weekly just did a short feature on the new trend of vampires as a hot topic emerging within the Christian book world–and the fact that not everybody is pro-vampire it turns out. In her article,
"Vamping Up: Christians Bite into Vampire Market,"
she writes:
"Not everybody's biting on the idea that vampires are good subjects in this market. [Tracey] Bateman's [author of
Thirsty
] heard from those who want to cast demons out of her computer, but also from general market readers who assume she's cashing in on reader lust for vamp lit. But she's a longtime Anne Rice fan who started working on her vampire book before she had heard of Meyer's work. "It's not like I said, 'Hmm… vampire books are selling,' " she told RBL from her Missouri home. She brought her faith to a subject that has exerted centuries of fascination. "I wrote it from the perspective of 'Jesus never fails.' I think there's a place for Amish books, but I like a little edge to my reading.""
Casting demons out of Bateman's computer? What?
As far as the nonfiction titles Nelson notes, I'd cast my lot with
Escaping the Vampire: Desperate for My Immortal Hero
by Kimberly Powers, which "looks at girls' longing for the love of a hero." That sounds most appealing to this Twilight fan. Perhaps I was wrong when I wrote that feature last fall: and the trend of books about the undead is not dead quite yet after all.