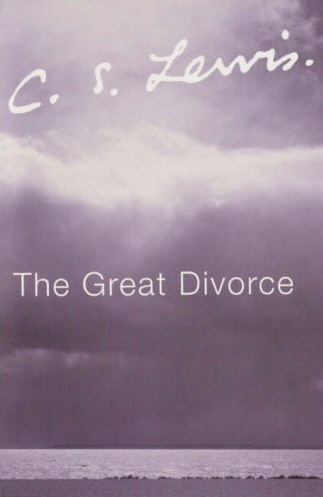 Hollywood hasn't given up on adapting the works of C.S. Lewis just yet. Even as the future of the "Narnia" francise remains in limbo, a movie production company, Beloved Pictures, has announced plans to develop C'S' Lewis' "The Great Divorce" for the big screen.
Christians have long been drawn to the challenge of adapting this fantasy – I have watched several attempts at mounting the story for stage production -and this time there might be the right comboinatin fo peope involved to make a film version work.

As is much of Lewis's work, "The Great Divorce" is straightforward allegory of souls in limbo. The story centers around a man on a bus which travels from hell to the foothills of heaven with a group of others also in need of redemption. For some that redemption is possible, for others it is not.The book is a deeply pyschological book as well,not heavy on action, and therefore, I can see some problems with translating to the screen.
Yet , I am still curious to find out more about this production because David L. Cunningham ("To End All Wars" and son of YWAM founder Loren Cunningham) is directing the film and he is a Christian talent who I have been waiting to see find the right vehicle to really shine. I think he has the spiritual as well as technical sensibility to make this story work.
I also think that as special effects and CGI technology has progressed, "The Great Divorce" could actually at long last capture the unusally setting of this fantasy.
Maybe this announcement will also do something to move along the film production of 'The Screwtape Letters" – which some consider a companion to "The Great Divorce" –
which seems to have faltered of late. That would be one spiritual double bill tough to beat.