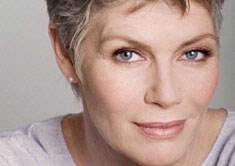 "Top Gun" actress Kelly McGillis, who also played a closeted lesbian on Showtime's "The L Word," has revealed publically, through an interview with the gay site SheWired.com that she is gay.

The twice divorced mother of two also said that her next relationship would be with a woman, that she stuggled with her sexuality since she was 12, and throughout her life felt God was against her because of her sexual orientation.
"I had a lot of things happen that convinced me God was punishing me because I was gay," McGillis said.
She actress acknowledged that since she's come out she's found it easier to become "spiritual" and that "God is okay with you being gay."
For more of the interview, check out
SheWired.com
.