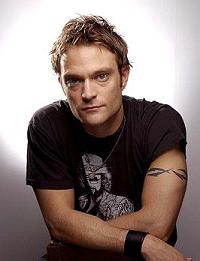 The current issue of Newsweek features an interesting follow-up to the potential pseudo-controversy surrounding the movie "Save Me," which recently made an appearance at the Sundance Film Festival. The Newsweek article features a surprisingly in-depth interview with actor Chad Allen, who received an onslaught of publicity last year for being an outspoken homosexual who was cast as a Christian missionary in a movie made by Christians, "End of the Spear." The film "Save Me" centers around the journey of a gay man who is sent to be "degayified," if you will, at a Christian treatment facility–and it seems that Allen's choice to be in the movie is a conscious effort to continue the dialogue about homosexuality and Christianity.
Allen reveals in the interview that the movie portrays evangelicals in a more positive light in part because of the way he was treated with respect and love on the "End of the Spear" set when he was expecting to be treated with bigotry. He also states that he believes "in the importance of having this conversation about God and gay. I think that 'End of the Spear' opened up that conversation, and 'Save Me' is the perfect follow-up to it."
Perhaps the most unsettling part of the interview for many Christians who might read the article is the part where Allen very articulately discusses the whopping seven passages in the Bible that address homosexual behavior specifically and how he feels they are misinterpreted. At the least , his comments are a reminder to me that Christians need to at least acknoweldge there is some gray area in dealing with this topic. At the most, his comments, along with the comments of more and more in the gay community, are a thoughtful inquiry into whether or not evangelical Christianity theology has completely missed the mark on this issue.