Everyone needs a little reassurance now and then, and that is exactly what Virginia basketball coach Tony Bennett received from his friend Joe Stewart. Bennett had just lost the NCAA tournament when Steward forwarded a copy of a letter that Indiana's Bob Knight received in 1975 from Hall of Fame coach Clair Bee.
"Take a deep breath, get your bearings, set your sights on even greater heights and start all over again," Bee said in the letter. "All a frustrated young man can expect to see as he looks over his shoulder is a desolate cemetery where his broken dreams lie buried in defeat … [a leader] is strengthened by the blow that cut him down. Now he knows the rough spots that pit the road and the quicksand that lies so innocently nearby. He knows because he has fought his way up that path of agony–almost to the very top…He grasps the new challenge with eager hands, races for the starting line. He will be back!"
Bennet shared the letter with his team as a way of inspiring the Cavaliers and took it to heart himself so that he could look at the team's loss in a more constructive way. "I look at things differently now, actually better, from what I've experienced," Bennett said. "I think if you know you can handle…the worst thing that can happen and still find joy in the game, at some point you realize, 'Yeah, it stings, but it's okay, and I made it through it.' I think that's worth everything, and I think it does allow you to go after it harder."
Bennett's perspective and character is grounded in his Christian faith. He has said before that the challenge for each person is to discover their "secret of contentment" and warns against only being happy with winning. When that happens, the inevitable and eventual loss "will destroy you." For himself, Bennett finds his contentment with his wife and two children. "That's unconditional," Bennett said, "and ultimately, that's based on my faith, and that's everybody's own individual journey."
Losses motivate Bennett, but it is his faith that allows him to walk away from otherwise crushing losses with only smarting pride rather than shattered hopes and dreams. "This is all temporary, I understand that. This is fleeting. It's worth pursuing in the right way, and that's good. But if you don't have something else where you find your contentment away from the game…you're going to be torn up inside. I know that and I've experienced that."
Hopefully, the letter will help motivate the Cavaliers to reach new heights next year. If not, Bennett is still happy to talk about how his religion keeps him moving forward or how he is going to help his team improve. "I'm a boring person," Bennett said, "but, I can talk about two things forever: basketball and faith."
It's probably not the kind of movie you'd expect to be so big-hearted, but in the midst of the chaos and the laughs, it really tugs at your emotions.
Mark Wahlberg and Rose Byrne star as Pete and Ellie Wagner, a happily married couple who work together in a custom restoration business. When they begin having conversations about starting a family, they stumble into the world of foster care adoption a bit unexpectedly. At first, the plan was to take in one small child but when they meet three siblings, including a rebellious 15-year-old girl (played by Isabela Moner), they decide to take on parenthood practically overnight. After eight-week training program for prospective foster parents, Pete and Ellie hilariously try to learn the ropes of instant parenthood thinking that they can just go in and fix these kids' problems overnight like they do with their business but as you can predict, parenthood doesn't come that easy.
Prepare yourself for a roller coaster ride of laughs and tears providing a different approach to how Hollywood has traditionally taken on the topic of foster care.
The movie is inspired by the real events from the life of writer, director and producer, Sean Anders. One of the reasons the movie is able to make you laugh and cry is because Anders was comfortable highlighting the lighthearted aspects because the story he was telling was so personal.
When Anders and his wife made the life-altering decision to adopt three biological siblings from foster care "a lot of the things that happened were funny and as lot of it was frustrating. To go into a situation where you bring people into your home who all of a sudden become your children and you don't even know them and they don't know you, it is just like a comedy of manners right out of the gate." The film also stars Octavia Spencer, Tig Notaro, Margo Martindale, Julie Hagerty and Michael O'Keefe.
While the film doesn't give the upfront acknowledgement that it is based on Anders' experience, it's clear that the film comes from the heart. It's definitely worth seeing. "Instant Family" is in theaters now!
Rocky Balboa and Adonis Creed return to the big screen just in time for Thanksgiving in "Creed II." The film is a direct sequel to the 2015 movie "Creed" and acts as the eighth instalment of the "Rocky" series. It stars Michael B. Jordan and Sylvester Stallone who are reprising their roles as Adonis Creed and Rocky Balboa respectively. They are joined by Tessa Thompson, Dolph Lundgren, Florian Munteanu, Wood Harris, Russell Hornsby, Andre Ward and Phylicia Rashad. Ryan Coogler, the writer and director of the first "Creed," is the executive producer for the film.
The film follows Adonis Creed, the son of the deceased heavyweight boxing champion Apollo Creed, as he trains and prepares to try and defeat Viktor Drago. Viktor's father, Ivan Drago, was a U.S.S.R. champion boxer who secretly used steroids and advanced training to gain worldwide interest in his brute strength. He killed Apollo Creed in an exhibition boxing match and was later defeated by Rocky. Viktor has been trained to follow in his father's footsteps, and Ivan sees his son as a way to reclaim his honor. Adonis, meanwhile, sees defeating Viktor as a way to avenge his dead father. Adonis' choice to face down Viktor, however, creates tension between himself, his family and his mentor, Rocky.
Several of the actors have spoken about the making of the film, and Michael B. Jordan commented about how excited he was with the opportunity to continue "building on the characters" established in the first "Creed." Jordan likened the first "Creed" to "an origin story" for Adonis Creed that dealt with "a fight within himself." The second "Creed" was a "more layered film," and bringing back "that animosity" between Rocky and Ivan Drago only added to the intensity of the film, Jordon said.
"Creed II" will be released on Wednesday, November 21, 2018. The official Facebook page has a number of stills from the film as well as the two trailers. Check them out today, and then head over to see "Creed II" this week at a theater near you.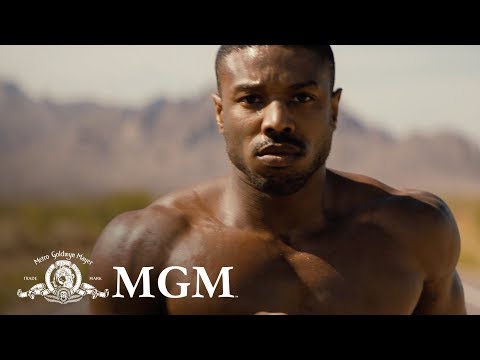 There is truly nothing sacred anymore when it comes to the treatment of Christianity in media. That, at least, was the message when Sarah Silverman's Hulu show took aim at Jesus in her latest episode of "I Love You, America." According to Silverman, Jesus is pansexual, swears, is highly liberal and has sex with oak trees.
The painful skit begins with Jesus, portrayed by Fred Armisen, waiting in line to vote and having issues with His ID card. Silverman recognizes Him and the two begin talking. Jesus, however, cannot seem to figure out what is different about Silverman, commenting "divinity fail" when she points out that He is supposed to be omniscient. Things only deteriorate from there. Jesus initially claims He does not want to take sides in politics, but then is quick to declare that Americans will let "a Middle Eastern man (Christ) into their hearts, but not their country." This comes after Jesus explains to Silverman that His "god balls" are "filled with clouds" instead of semen and that "[ejaculating] is actually quite painful." Jesus then proceeds to demonstrate that He "swears all the time" and is "pansexual. I love everyone and everything. In fact, I had mind-blowing sex with an oak tree the other day… Everyone is my type. I'm literally attracted to everyone."
Sadly, Netflix has shown that it continues to be open season on Christians in the media. Had any other religion been given such treatment, the backlash would already have leveled the internet. Instead, mocking the central figure of the largest religion in the world is seen as comedy, and Christians, understandably, are not amused. It does not help that this is not the only time Silverman has taken aim at Christianity on her show or that she insists on referring to Christians as "m*****f*****s." One can only hope that her show finds a less adversarial way to deal with ideas she disagrees with. If not, well, there are plenty of other things for Christians to watch.