If you have ever given away too much of yourself in a relationship…
If you have ever been in any type of unhealthy relationship…
If you have ever felt the need to reclaim yourself…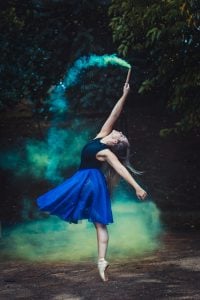 The song Lose You to Love Me will speak to you.
The lyrics are simple yet profound. The quiet lyrical tone is mesmerizing and the video uncomplicated and haunting. Making this song about restoring one's self even more compelling.
I am passionate about breakups and what I refer to as #WomanResurrected.
This hashtag is a nod to reclaiming my identity, regaining my strength, and the spiritual purpose within us all.
Gomez speaks to me with lyrics such as, "I needed to lose you to find me. I needed to hate you to love me."
Anyone who has found it hard to extricate themselves from a bad relationship understands it's not necessarily true hatred.
But rather an emotion that finally releases us.
If not, we would never give up on that person.
It is a frustration, an exasperation, which thankfully makes us stop continually seeing the best in someone who treats us the worst.
Hence, delivering us to freedom. The liberty to be our best selves.
Regardless of age, this song will whisper to the broken-hearted.
It is a softer version of a Gloria Gaynor's I Will Survive.
But nonetheless 'Anthem-esque' for any and all women who also count themselves as #WomanResurrected.
You can give it a listen below.
The song was released on October 23, 2019, by Selena Gomez. And written by Gomez, Julia Michaels, Justin Tranter, Mattias Larsson, and Robin Fredriksson.
I'm contributing pieces on Family Today and Medium. Follow me on social me (below) and read them there.
Follow me on Instagram @colleenorme
Facebook @Colleen Orme National Columnist
#WomanResurrected
Twitter @colleenorme
E-mail: Colleen.Sheehy.Orme@gmail.com