Just when your life is moving forward you (me) do something stupid like watch a cute young couple's wedding video.
Takes me back to the day I sat in my car only weeks into my divorce listening to my honeymoon song.
Really?
Why didn't I just change the radio station??!!
But noooooo, I just had to listen to it.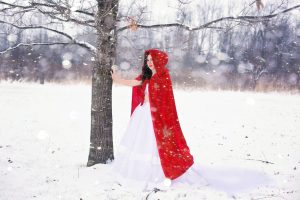 I labored over every beat and every word.
Mouthing UB40's Red, Red Wine…
I threw myself back onto the deck of that Norwegian Cruise line, steel band undulating and crowds waving from the New York Pier. I can still envision those first few moments.
I sit scribbling postcards (I know doesn't sound too honeymooney, but I am a writer after all) sipping a cocktail while the euphoria of newlywed 'ness' engulfs me.
I revel in being called 'Mrs.' and I jot down the first note to my mom.
I might not remember my exact words but I came home to that postcard slapped upon the refrigerator door.
When asking my mother why she chose to give it a place of such honor?
Her reply…
She said she could feel my joy when she read it.
The card was short and sweet…
"'I love being married!' I love you! Colleen'"
I am certain my mother read my emotion and told herself her baby would be okay.
How glad I am she did not live to see the postcard I would write so many years later.
It definitely wouldn't grace our prized refrigerator door.
The blackboard emeritus of family joy, announcements, and celebrations.
Nope, this puppy might not even make it into the kitchen at all. Less it is a few late night whispers of exactly what went wrong between Scranton, Pennsylvania and said Norwegian Cruise Line.
Sadly, (me) the grown bride ultimately knows.
But that young girl. Nope, she hadn't a clue. Even if she wasn't too busy singing to steel bands, sipping some sunny drink and pounding postcards. She wouldn't have seen it coming, but…
Times change.
Some for the better. Gone are the days this writer has to lick yucky stamps in favor of self-sticking ones. And some for the worse. I now sign Ms. instead of Mrs.
For the most part, those of us who ultimately surrender (I use that word intentionally because no one chooses divorce it is a last resort) reconcile our new path with the unexpected joy and passion and purpose it presents.
But that doesn't mean we aren't still human enough to get an occasional pang.
Pang – a funny word for an indescribable and unexplainable feeling.
When I watch the promise of young love in this cute couple's video it feels tangible enough to touch it and actually feel it once more.
This thing made of fairy tales.
Another sweet and innocent partnership bound for a promising future.
A part of me longs for a do-over.
The good news?
The girl who sobbed in the car when she absolutely should never have listened to her honeymoon song is recovering.
No, I don't get a second chance at that first fairy tale.
The one which makes you feel like you got it right from the beginning and snatched the elusive golden ring.
The idealist and romantic in me didn't marry a childhood love and turn it into a what was meant to be the story – our story. Believe me, how I wish I had.
It's hard for anyone to let go of their gown, pumpkin, and stroke of midnight.
What they hoped and longed for.
But shoes AND fairy tales come in all shapes and sizes.
Along with every Snow White, there is a Hansel and Gretel and for every Cinderella, there's a Red Riding Hood.
We don't all get the fairy tale of our choice.
But rather the glass slipper which suits our lives best.
Follow me on Facebook @Colleen Orme National Columnist
on Twitter @colleenorme
on Pinterest @colleensheehyorme
E-mail: Colleen.Sheehy.Orme@gmail.com
www.colleensheehyorme.com