I dabble in made up words, my very own divorce vocabulary.  
Thus, I now experience what I refer to as Divorcemare's.' 
The scary type of boogeyman dreams which inhabit the sleeping (or should I say the restless) mind of a divorcee in waiting.
Divorce is a breeding ground for things that go bump in the night. A stressed and frightened victim the perfect target. My friends and I have had a few chuckles over these amped up night movies. At least the ones worth repeating.
Yet, nothing could have prepared me for the mother of all 'Divorcemare's!' 
I am still grappling to process it so I will share.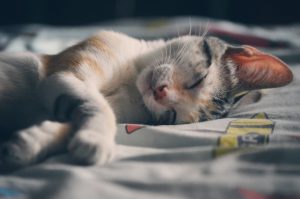 I am wedding dress shopping with my soon to be ex-husband but in my 'Mare' we are ACTUALLY divorced.
Yes, surprisingly this one started out as a glorious dream before it took a hard right. But I digress. Back to the 'Mare.' I suddenly realize we are shopping for my SECOND wedding gown! And it's going quite well. We agree upon a lovely blue bridesmaid-ish looking gown. After all, we already dragged that white puppy down the aisle the first go around.
We actually go so far as to pay for it. That's when it gets dicey. My soon to be 'ex' walks one way in the mall and I go in the opposite direction. That's when I spy my life long buddy who I will call "Maura" because I always say how much she resembles Maura Tierney. "Maura" is in full on head shake, side to side and back again. It seems she is signaling this is not such a good idea. But the dress is SO pretty AND blue will be such a stunner! So unexpected!
No matter! "Maura's" persistent non-verbal 'what are you thinking…RUN' warning –  wakes me up. LITERALLY!
Well, I say it wakes me up but I still feel trapped in the 'Mare." BECAUSE…WHO in the process of a three and a half year divorce dreams about re-marrying the person they can't unmarry????
ME! I have that dream! Because nothing in my life is simple anymore!
Okay, let me be a little bit less dramatic and reach for a little bit of calm, which is so readily available these days.
This isn't a reality for Pete's sake, it's just a tiny dream puzzle I have to decipher. It must be that I am beginning to think of dating, after all, I should actually be divorced soon enough to do so. I don't really want to re-marry the man I am still not unmarried from. I am just terrified I will attract myself to his twin, another version of him. Right????
Or, it could be that I can't actually get out of this marriage and that's the real symbolism. One never-ending marital fairy tale??!! Which leads to dream trauma.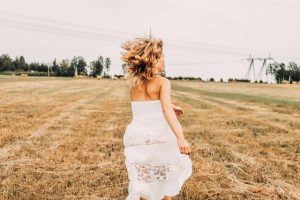 That's my verdict.
Of course, I could reference the Dreamology book my girlfriend "Turtle" (she will get her alias) gave me one year. 
Nah! This runaway 'Divorcemare' bride is afraid to dig any deeper!
I need my beauty rest.
(Photo courtesy of Pexels)
Follow me on Facebook @Colleen Orme National Columnist
on Twitter @colleenorme
on Pinterest @colleensheehyorme
E-mail: Colleen.Sheehy.Orme@gmail.com
www.colleensheehyorme.com