So you have a broken heart? That's the bad news…
The good news?
You don't have to talk yourself into getting over this person.
You really can get ahead of the 'dread' ED ex in the New Year!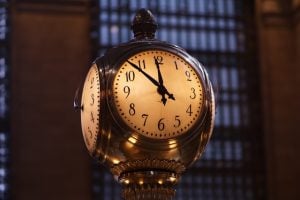 I know what you're thinking! It's so much easier to hate the cheater or even better the person they cheated with. To resent the abuser who hurt you. To believe they ruined your life.
1. Hit the Social Media Brakes:
It's so tempting to pour a glass of wine and slather up the social media wounds.
Whatever you do, don't look! Step away from the pain poking pics!
Normally, unfriending someone just seems mean but in this case, it's fairly mandatory. In fact, you may need to step that up to include a few other people who may evoke painful memories of your past. You can't take everyone along with you in a break-up.
One day you may be able to return to their FB feeds. Now is not the time. Know your limits.
I'm sure that new chick is photo-shopped and that guy definitely dyes his hair. You only temporarily damaged, healthy self-esteem knows they can't compete with you anyway. 
Be thoughtful about this. Do not hurt people in your 'haste to disgrace' your ex. Do not be mean or vengeful. Perhaps, just block a few of the friends he took with him. Much nicer and grace-filled than unfriending them all together.
In fact, it's a great time to take a break from social media entirely. This alternative promotes healing without having to explain to anyone why viewing your past life on their feed is excruciating to you.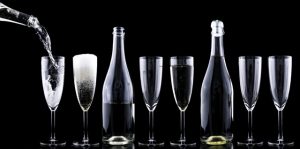 2. Find Some New Digs:
Change is hard…Period! Especially after losing the love of one's life. 
Sorry to say, that's just the tip of the 'change' iceberg. Get mooooving…….
Whether that means a drastic measure such as getting out of dodge entirely or simply 'DODGING' the same old haunts.
Don't do it to yourself. Start the New Year with your very own NEW favorite places. It's easy to resist this. You've already lost your ex! Why on earth would you subject yourself to losing more people??!! After all, you love hanging out with Joe and Suzy over Margheritas at Bar Taco. Well, Joe and Suzy are going to have to meet the next Miss or Mr. Margherita because you have just relinquished your title.
Leave the sash and the crown on the bar…and WALK AWAY.
McMulligan's in the next town over is fielding contestants for Miss and Mr. Guiness Stout. You might be a nice Irish Catholic lad or lassie in waiting.
3. New Year's Resolutions…Snooze Year Resolutions:
Everyone does the same tired old exercise of writing New Year's resolutions…Like they have something to look forward to (says the bitter broken-hearted)
Don't kid yourself. You have LOTS to look forward to in the New Year too!
Only you are making two lists this year. In addition to the new to-do list, you are going to make a list of 'I've done that already' resolutions.
I dated an Italian! I found my college soulmate! I got married once! I lived the mother-in-law cliche! I moved across the country for someone! I totally found out opposites do not always attract! I married brains! I already went for brawn!
You get the idea! Completely therapeutic and hopeful way to start the New Year! 
Sounds exciting, right?
Actually, there's even more, you can do to start the New Year with your EX eating your proverbial dust…
BUT you have champagne to sip, fireworks to watch and when the clock strikes twelves…someone new to kiss.
SO we'll talk about all that later.
Happy New You! Happy New Year!
(Photo courtesy of Pexels )
Follow me on Facebook @Colleen Orme National Columnist
on Twitter @colleenorme
on Pinterest @colleensheehyorme
E-mail: Colleen.Sheehy.Orme@gmail.com
www.colleensheehyorme.com