I walk through the store. I stop to look at a few candles.
I grab one. I gotta! Doesn't everyone?! I'm expecting lavender. Maybe a little citrus. You know the typical spa assortment.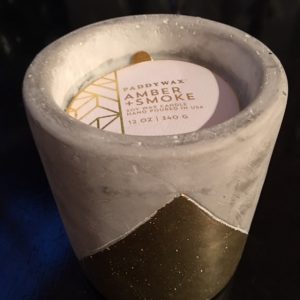 It smells very familiar. Childhood back to Catholic grade school familiar. This isn't just Sunday church smell it's old school – not every church smells this way any longer. It's mostly reserved for the grand old Catholic churches that make both time and our religion stop.
The ones that evoke, demand and command a respect for being Catholic.
A smell that reminds us of the fiber of our faith and the beliefs we grew up with.

I ask the women working in the store. They don't have the same reaction that I do. They just say it smells unusual and that they aren't sure what it is.
I purchase it and make my way out of the shop.
I walk through the door of my home and place it on my kitchen table. I call two of my boys for lunch. My youngest son comes down first.
"What does this candle smell like?" I ask.
"Church," he says.
We wait for my middle son to make his way to the kitchen. We both look his way as I ask the same question.
"I dunno, church?" he says.
I smile.
My home could use a little religion.
If you want to bring a little religion home then click on the link below Paddywax.com I actually spied this in a retail store only thought it would be less confusing if I googled the manufacturer and supplied their link. This is the one I bought, but it looks as though they have the same scent in different containers.
http://www.paddywax.com/Shop/Urban-NEW/Amber-Smoke-12-oz-Urban-Candle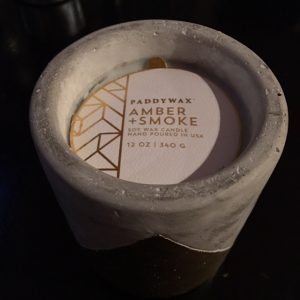 Follow me on Facebook @Colleen Orme National Columnist
on Twitter @colleenorme
on Pinterest @colleensheehyorme
E-mail: Colleen.Sheehy.Orme@gmail.com
www.colleensheehyorme.com