We sit huddled together. The laughter spills from the table onto the patrons nearby. I am in the moment. I am not swept up by the commotion, but rather the joy in a group of women sharing life.
I have never been a big observer of actions in those that I love. Instead, I am drawn in by their words. I think that's why I am an enabler. I should be listening to the actions that contradict the words, but I am too empathetic for that. Instead, if I like or love you, I would be inclined to say, "I know that person did that, but they did it because they were feeling this or feeling that."
I am more alert now. Pain has been an excellent teacher.
A woman announces that she has just spoken to someone.
"You told her to join us, right?" I ask.
"No," she giggles.
"She will be hurt," I say. "If she realizes that she wasn't included to begin with let alone just before we meet."
There is no response. Instead, she turns her head and giggles a bit more and begins to drink her wine. The only response comes from the person beside me who is extremely caring.
Something rises up within me. I may be a people pleaser and fixer at my core, but I am also a leader. I enjoy being liked. I do not need to be liked. If something is wrong it's not in my nature to stay silent.
"That is unkind," I say.
Nothing…
The giggling and wine sipping ensues.
The overly social, fun side of me used to believe that fun people equaled good people equaled confident people.
The overly grown up side of me realizes that I would rather sit at a table of four, quiet, good and confident people who would never ever consider exclusion of another human being.
I remember when my guys were little, my youngest came home and proudly held his first grade report card.
"Mommy," Danny says. "Look at my grades!"
"Danny," Billy (my middle son) says. "Don't you know that mom doesn't care about your grades. She cares about your behavior grades."
That was and is correct.
I care about respect. I care about listening to another person's truth even if it isn't your own.
I care about kindness. I care about feeling someone else's pain and having the confidence to be kind.
I am shamelessly, overly social; however, life has never been about who I should include in the party.
It's been about who could I have possibly forgotten to invite to the party?
Kindness is a life purpose for me.
Being a part of a group – not so much.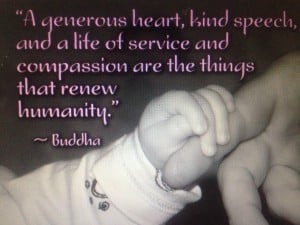 Follow me on Facebook @Colleen Orme National Columnist
on Twitter @colleenorme
on Pinterest @colleensheehyorme
E-mail: Colleen.Sheehy.Orme@gmail.com
www.colleensheehyorme.com