A few weeks ago, I began to get melancholy because it's that time of summer again. The time that reminds me my 'little' kids are now 'big' kids. The kinda big that means I only get to borrow them for the summer and Christmas and a few other stolen times in between.
When they are little we beg for a break from them and when they are big they beg for a break from us. And then we beg to have it all back again.
Here is a video story I wrote to capture that love.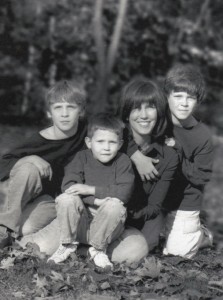 Follow me on Facebook @Colleen Orme National Columnist
on Twitter @colleenorme
on Pinterest @colleensheehyorme
E-mail: Colleen.Sheehy.Orme@gmail.com
www.colleensheehyorme.com