I am five-years-old. I grab the vacuum hose and climb onto the brick fireplace. I belt out my best version of "Hello, Dolly" for the living room audience.
I can be whatever I wish, whatever I dream is possible. In fact, I am so richly confident, I change my mind weekly. I will be a singer because my living room lounge act is receiving rave reviews. I may also be a dancer or even an oceanographer. Of course, I have a backup plan to be a princess if none of those professions pan out.
I am in my five-year-old glory, brimming with self-love.
You know the kind. I am the little child holding onto my mom's hand while being introduced to someone new.
"What's your name?" They ask.
"Colleen," squeals my five-year-old voice. "I am a dancer."
I twirl boastfully around my mother. I smile ear to ear. I'm convinced I am Broadway bound.
I am a born mini-exhibitionist. Stepping forward to announce my latest, greatest gifts and prepared to act them out.
In reality, I am no different than any other child that age. We draw a picture and we believe we are an artist. A cartwheel done quite imperfectly and a gymnast is born. A soccer goal and we are an athlete. A song applauded and we are a star.
We are here to show the world, quite literally who we are.
We are confident. We think we rule the world. We are princesses and superheroes.
Then a few years later and a trip to the beach with a few fake sharks and crabs grabbing at my feet (two of my older sisters humor) and Jacque Cousteau no longer.
Alas, I can't really blame them.
It seems the older we get our mini-exhibitionists turn into maxi-spectators. We are suddenly uncertain of our princess and superhero powers. The evil stepmother and Kryptonite lurk around every corner. We are now wildly aware of other people who seem to be taking all the power from the sun.
It's time to become maxi-exhibitionists and mini-spectators.
After all, I think we would all agree that at our core, we are still those five year old children. We still hold that unconditional self-love. We just have to get our strength from the Son and believe in ourselves again.
I am still a princess and I hope that you are still a superhero.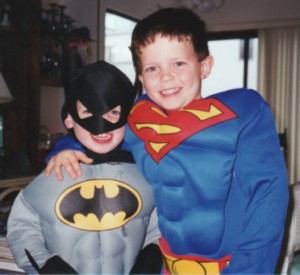 Follow me on Facebook @colleen Sheehy Orme
On Twitter @colleenorme
E-mail: Colleen.Sheehy.Orme@gmail.com